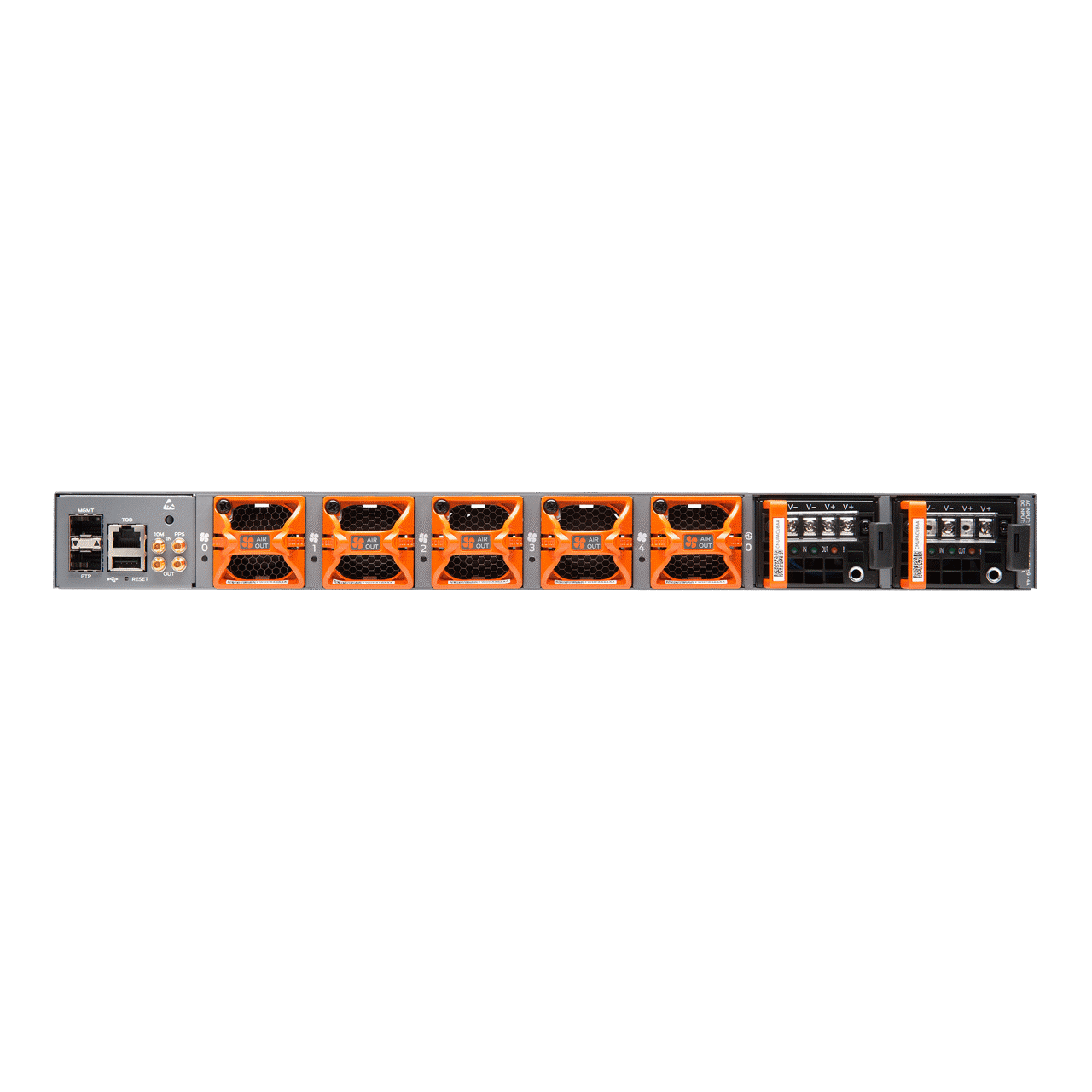 ACX6000 Line of Universal Metro Routers
The ACX6000 line of Universal Metro Routers supports evolving metro network architectures, extending operational intelligence from the service provider edge to the access network. It provides a bridge between packet optical transport and the IP/MPLS networking layer, collapsing both domains into a simpler, seamless, multilayer solution.

The ACX6000 line addresses a wide range of use cases including Ethernet business services, residential services, mobile backhaul, and enterprise applications. Options include:
ACX6360: Optimized for disaggregated and open-line architectures that combines packet-optical convergence, 100 GbE client interfaces, and 100/200 Gbps line-side interfaces
ACX6160: Provides Open ROADM-compliant transponder support for packet-optical applications.
As a multichannel transponder, the ACX6160 supports eight quad small form-factor pluggable QSFP28 100GbE/OTU4 client interfaces and four 100 Gbps/200 Gbps CFP2-DCO line-side interfaces. 
---
Converged IP-optical transport
Up to 20 100GbE client interfaces
Up to 8 100/200GbE DWDM interfaces
Open ROADM-compliant version available
Features + Benefits
Combine a full IP/MPLS stack with secure packet optical transport convergence. Maintain a single, multilayer management view of metro, cloud connect, and DAA deployments in a 1 U platform.
High Port Density, High-Performance Transport
Use up to 20x 100GbE (QSFP28) pluggable client interfaces and up to 8x 100G/200G CFP2-DCO coherent DWDM pluggable interfaces capable of supporting 100G QPSK, 200G 8QAM, and 16QAM modulation options.
Standards-Compliant Security
Extend pervasive security across IP and optical transport with inline MACsec encryption, without adding latency.
Retain architectural flexibility with transport or router configuration options for muxponder like pass-through connection of client to line-side interfaces, or IP/MPLS any-to-any interface LSR routing.
Disaggregated and Open-Line System
Combine open-line system performance with disaggregated control design for enhanced update flexibility and service continuity.
Jackson Electric Co-Op Sees 30% Work-from-Home Internet Surge
When the coronavirus crisis forced the shutdown of America, Jackson Electric Cooperative turned it up. Broadband Internet became a lifeline for the residents of Matagorda Bay, Texas, in the U.S., with miles of Gulf Coast beaches and fresh oysters, blue crab, and shrimp. Jackson Electric's smart community network, built on a foundation of Juniper routing, easily handled a 30% surge in Internet traffic and a 130% spike in subscriber connections.

ACX6000
The ACX6000 1U routers offer a dense solution for converging IP and optical transport. They provide Open ROADM-compliant transponder functionality for metro, cloud connect, and distributed access architecture (DAA)/R-PHY deployments.
Technical Features
Converged IP-optical transport
Up to 20 100GbE client interfaces
Up to 8 100/200GbE DWDM interfaces
Open ROADM-compliant version available
ACX710
The ACX710 1U router is a hardened multiservice solution that delivers the performance, capacity, and features needed to provide universal metro access and aggregation services. It offers a high-density, cost-optimized metro solution in a compact footprint.
Technical Features
Hardened platform with 320-Gbps switching capacity 
MEF 3.0-certified
24 1/10GbE ports
4 40/100GbE ports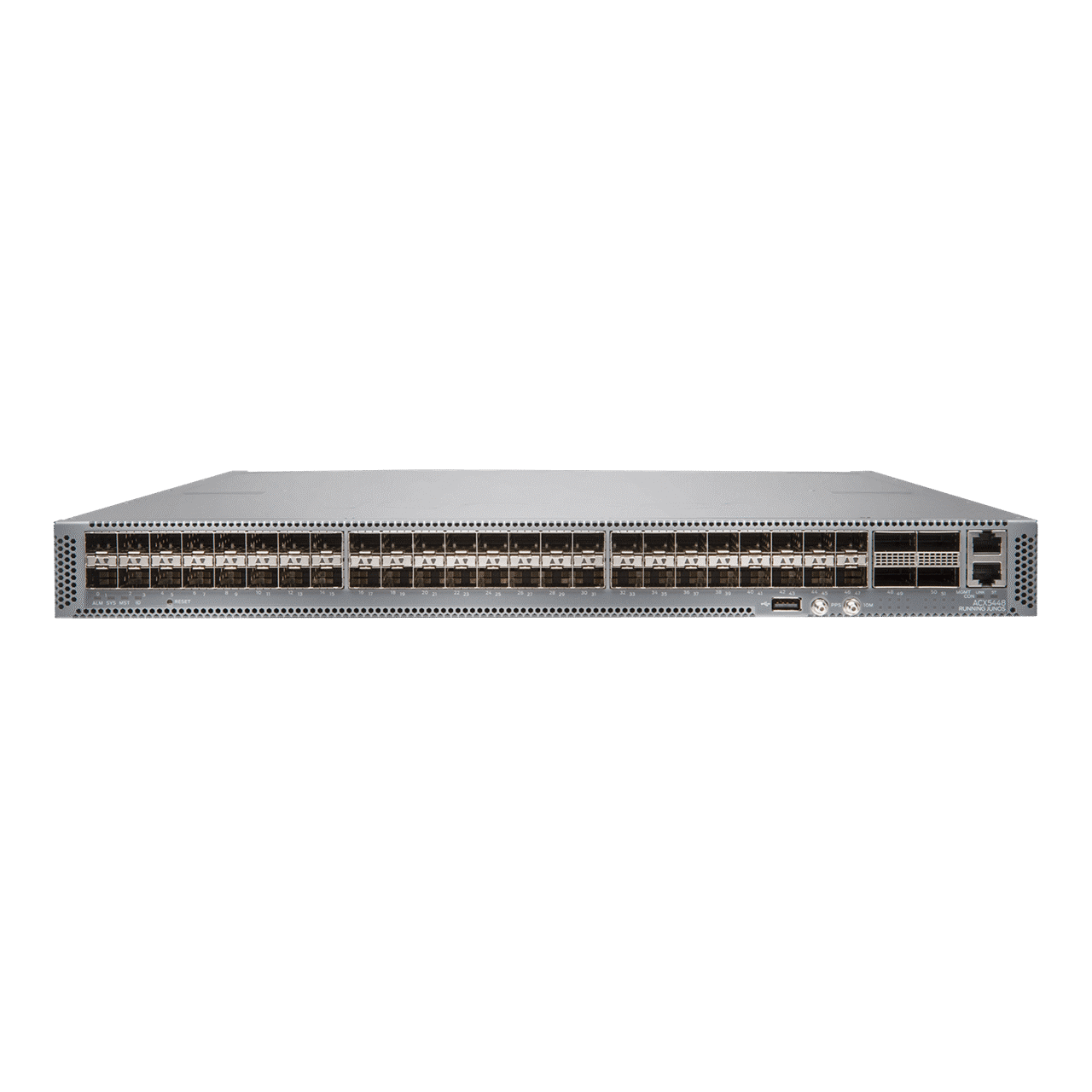 ACX5400
The ACX5400 Series of 1U routers provide power-efficient metro aggregation and support full IP/MPLS functionality. They deliver the performance required for efficient 1/10GbE-to-100GbE metro aggregation, MACsec security, and packet-optical convergence.
Technical Features
Up to 48 1GbE or 10GbE ports
Up to 6 100GbE ports
MEF 3.0-certified
MACsec encryption
Introducing Cloud Metro
Juniper executives Brendan Gibbs, VP, Automated WAN Solutions, and Sally Bament, VP, Service Provider Marketing, explore the vision, attributes, and game-changing impact of Juniper's Cloud Metro solution.
PacketPushers Heavy Networking 569
New metro architectures for 5G, IoT, and low-latency services.
Find ACX6000 in these solutions
Cloud Metro
Apply cloud principles to metro networks to achieve sustainable business growth with future-proof performance, adaptive power innovation, embedded active assurance, and zero trust security.
Enterprise WAN
Juniper enterprise WAN solution empowers customers to make a smooth transition to a modernized architecture that's flexible, automated, secure, and resilient. 
State and Local Government
State and local governments have elevated their digital transformation priorities due to new challenges driving current events, such as constricted budgets and an unplanned distributed workforce.
Converged Industrial Edge
A growing number of single-purpose industrial and industrial IoT (IIoT) systems are converging onto Ethernet, IP, and MPLS. Juniper helps industrial companies meet system uptime and predictability service levels in the digital era.
Utilities
Electric, gas, and water utilities rely on operational technology (OT) networks to support industrial control systems (ICS) essential to their businesses. Juniper's comprehensive portfolio of resilient hardware, pervasive security, and specific automation ensures that safety and reliability are never compromised.
Oil and Gas
Oil and gas companies, like other industrial verticals, face many challenges on the journey to digital transformation. Modernized networks must seamlessly enable new, business-impact applications from the remote, operational edge to the cloud.