Security
The Juniper Connected Security suite of products offers comprehensive network visibility, intelligence, and policy enforcement. The portfolio includes next-generation firewall services delivered on-premises, for cloud environments, and as a service. Built-in advanced threat prevention, threat intelligence, and security analytics extend security to every point of connection on the network.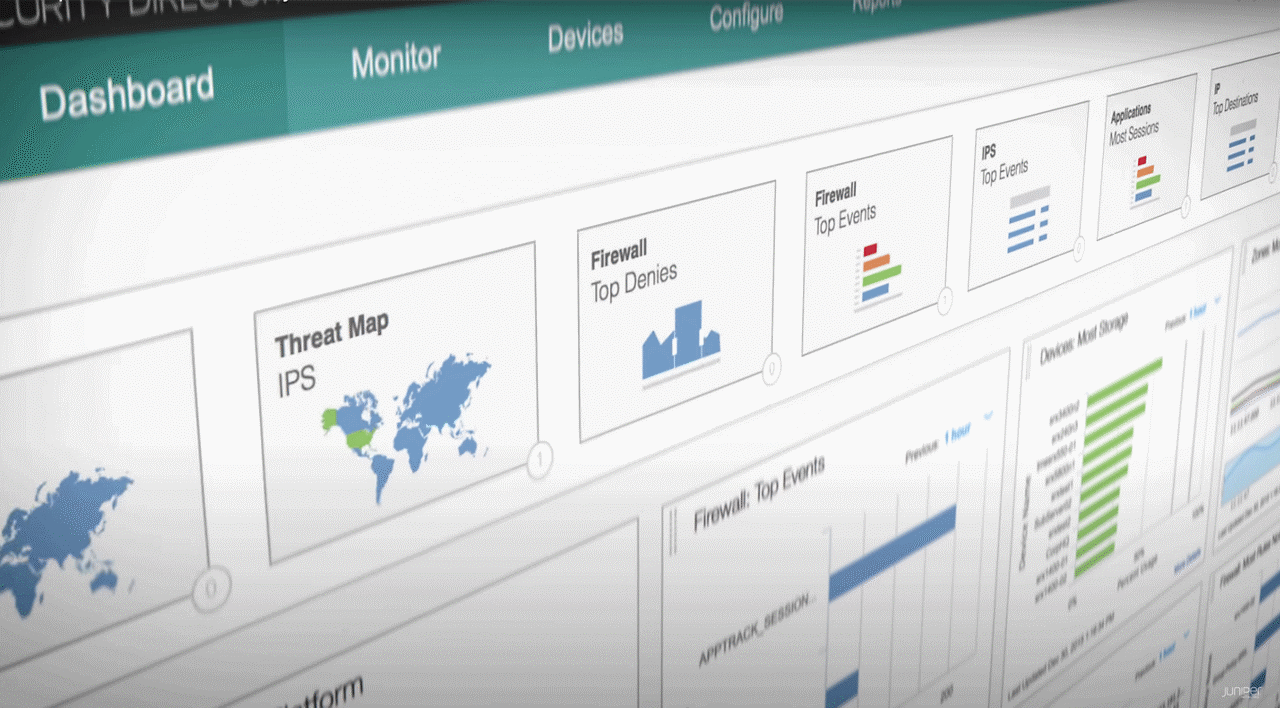 99.9% Security Effectiveness
Juniper received an "AAA" rating in CyberRatings' 2023 Enterprise Network Firewall Report, demonstrating a 99.9% exploit block rate with zero false positives.
Discover 283% ROI with Juniper Connected Security
Check out the recent Forrester Total Economic Impact™ of Juniper Connected Security report to learn more.
Live Events and On-Demand Demos
Explore the journey to a transformed network.
Demand more from your network
See what industry-leading AI and ML can do for you.