AI for IT Operations (AIOps)
Transform IT with artificial intelligence, machine learning, and data science.
Simplify operations and optimize user experiences across your wireless access, wired access, SD-WAN, and security domains. With Juniper AIOps, you'll benefit from data-driven insights and accelerated troubleshooting, which allow you to deliver the best possible secured experiences from client to cloud.
Our Self-Driving Network™ ingests data from multiple sources, including Juniper wireless access points, Ethernet switches, Session Smart™ Routers, and firewalls. It works in concert with Mist AI™ to reduce network incidents, help desk tickets, and on-site visits, all without human intervention. You'll boost user productivity with a network infrastructure that's more predictable, reliable, and measurable while reducing staff time for OpEx savings of up to 78% on your investment.
Live Events and On-Demand Demos
Join our weekly demo to see how we deliver the industry's best access-layer experience for wired and wireless networks. Sign up now
How Juniper can help
Juniper AIOps saves you time and money while allowing you to reduce your carbon footprint and derive maximum value from your network infrastructure.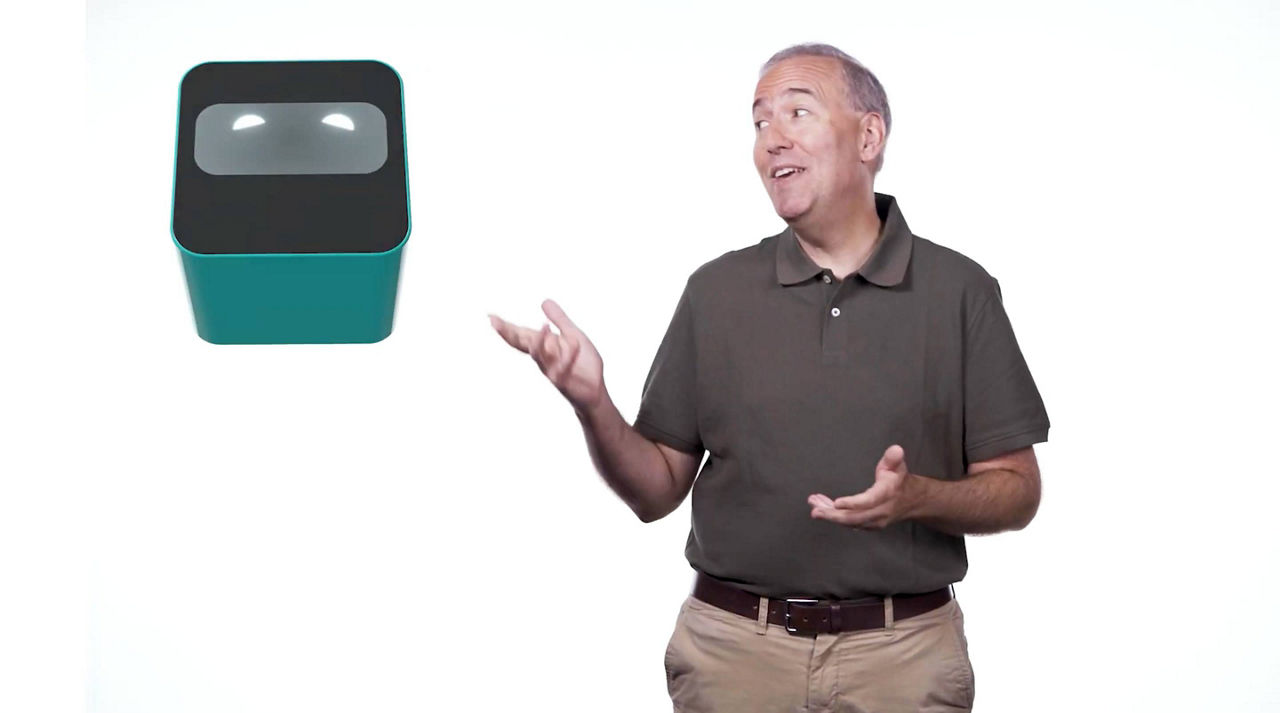 Deploy faster for a better ROI
AI and intelligent automation allow you to quickly onboard technology with fewer resources. Once someone scans a device and turns it on, automated installation instructions immediately integrate it into the network, even in vendor-agnostic environments. Now you can deliver new applications and services up to 90% faster and stand up hundreds of sites in a fraction of the time it once took. Meet the Marvis Virtual Network Assistant.
Fix it before users notice
Get ahead of network issues before they impact performance. Whether it's a faulty downstream cable, an inactive switch port, or a misconfigured DHCP server, Mist AI proactively identifies the problem. The network can automatically take action to fix it or alert your IT team, often before users notice.  Find out how.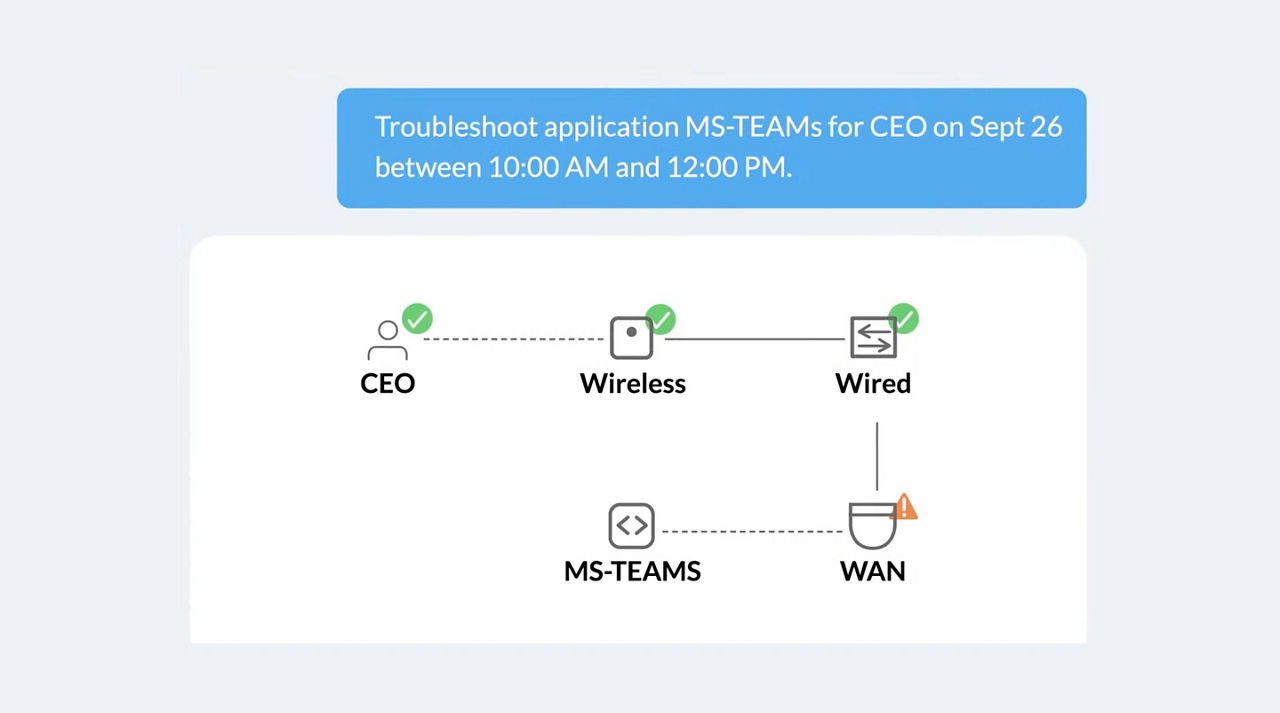 Precision troubleshooting
Complaints that "the Wi-Fi sucks" or a flashing red light on your management console can only go so far in resolving network issues. Quickly analyze information about your users, client computers, applications, IoT devices, and locations to know exactly what's going on and where, for immediate resolution. Discover how easy it is.
Related solutions
Juniper Automation
Juniper builds automation into all products for programmability and offers a suite of tools to help you benefit from automation in your environment. We believe that delivering assured experience is the first (and most important) requirement for your NetOps and DevOps teams.
READ WHAT MORE CUSTOMERS HAVE TO SAY
AI-driven Wi-Fi takes digital experience honours at University of Oxford
The University of Oxford is a renowned university and the oldest center of learning, teaching, and research in the English-speaking world. To deliver a better Wi-Fi experience to students, faculty, and staff, The University of Oxford IT Services is deploying AI-driven networking from Juniper. 
AIOps FAQs
What is AIOps?
According to Gartner®, AIOps combines big data and machine learning to automate IT operations, including event correlation, anomaly detection, and causality determination. AIOps helps IT organizations monitor, analyze, and manage their IT infrastructures more quickly and accurately.
What are the benefits of using AIOps in a network?
Users become more productive with a highly predictable and reliable network infrastructure. IT teams improve the efficiency and reliability of their operations, reduce downtime and outages, and improve the overall performance and availability of their services with networks that are automated, streamlined, and largely self-healing.
How does Juniper AIOps bring about the improvements described above?
There are many dimensions to our solution, and each contributes to the benefits described. One example is Juniper's Marvis, the industry's first virtual network assistant, which is central to Juniper's unique AI-driven support model. Marvis is an essential virtual member of an IT team, using conversational language to understand, process, and immediately reply to the network-related questions you ask it. It capitalizes on machine learning to continually grow its knowledge base, which allows it to proactively correct issues and accelerate trouble ticket resolution, which all contribute to the continual, automated optimization of your network.

What other components comprise the Juniper AIOps solution and what do they do?

Juniper AIOps spans local wired and wireless networks, the WAN, and security domains. The solution components, such as our wireless access points, Ethernet switches, and SD-WAN routers, are all powered by the Mist AI engine for automation and near-real-time insight into per-user and per-device experiences. The products are also manageable from the Juniper Mist cloud.
Our Marvis AI-driven virtual network assistant uses an interactive conversational interface that provides simple recommendations to complex problems, and machine learning algorithms allow Marvis to continually get smarter about the network. Several Juniper Mist cloud services enable you to provide experience-level assurances by automating key tasks and proactively addressing issues before they impact users. They also provide detailed insight into user, device, and application behavior and traffic patterns, both real-time and historical.
How much can I save implementing AIOps?
IT teams using AIOps can reduce OpEx and staff time, which translates into real cost savings of as much as 78% on your investment.
Where can I learn more about how Juniper's AIOps solution could benefit my network?
You're in the right place! Sign up for an AIOps demo and experience the power of the Juniper AI-Driven Enterprise. Built on an innovative microservices cloud platform and the Mist AI engine, it extends across your networking environment from wired/wireless access to local switching, security, and the WAN. Register now.
Resource Center
Meet Marvis: Your AI-Driven Problem Solver
Experience everything AI and ML have to offer your network on The Feed
Bringing AI to Enterprise Networking
See how AI improves network performance and delivers better user experiences. operations.
Live Weekly Demo: Mist AI
Learn how to build your network using a Mist AI-powered microservices cloud architecture.
Demand more from your network
See what industry-leading AI and ML can do for you.
Gartner Magic Quadrant for Enterprise Wired and Wireless LAN Infrastructure, Mike Toussaint, Christian Canales, Tim Zimmerman, 15 November 2021.
Gartner does not endorse any vendor, product or service depicted in its research publications and does not advise technology users to select only those vendors with the highest ratings or other designation. Gartner research publications consist of the opinions of Gartner's Research & Advisory organization and should not be construed as statements of fact. Gartner disclaims all warranties, expressed or implied, with respect to this research, including any warranties of merchantability or fitness for a particular purpose.

GARTNER and Magic Quadrant are registered trademarks and service mark of Gartner, Inc. and/or its affiliates in the U.S. and internationally and are used herein with permission. All rights reserved.