Data Center Networks
Build crash-resistant data center networks that boost operational reliability.
Faster service and application delivery are meaningless if your network crashes. Juniper solutions boost reliability in data center networks of all sizes, from centralized to edge locations, for more dependable operations with minimal delays.
Juniper Apstra intent-based software automates and validates your data center network design, deployment, and operations across a wide range of vendors. With support for nearly any network topology and domain, Apstra delivers built-in design templates for creating repeatable, continuously validated blueprints. Or customize your design with Apstra's Freeform capability.
Apstra combines a single source of truth with powerful integrated analytics and root-cause identification, enabling you to quickly find and resolve issues. In addition, our switching, routing, and security platforms deliver a scalable data center foundation with resilient fabrics and threat prevention.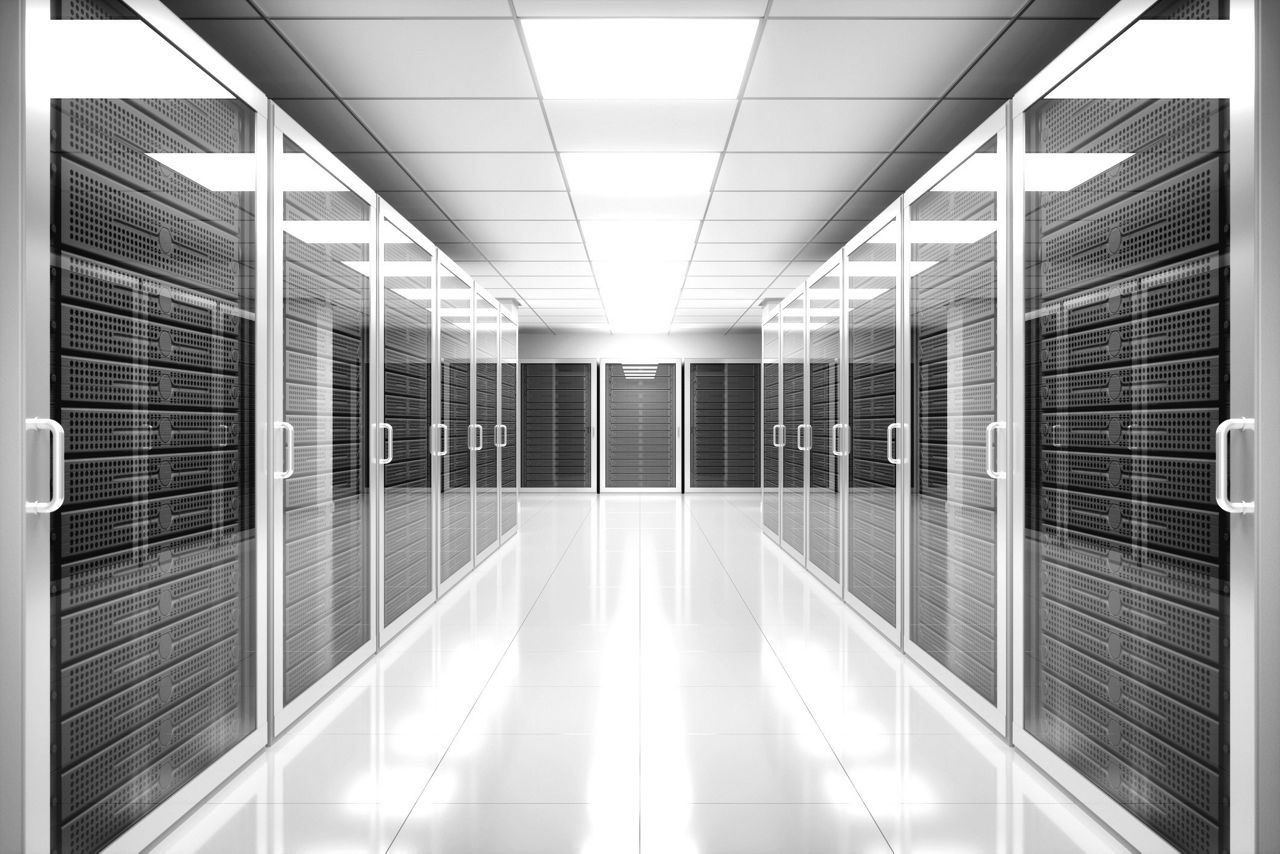 How Juniper can help
Success in today's fast-paced business environment demands agility, reliability, and speed. Juniper helps you modernize and automate your data center infrastructure and operations to achieve all three.
AI-driven, zero trust network yields business agility for AmeriTrust
AmeriTrust, a specialty insurance commercial underwriter and administration services company, looked to digital transformation to fuel growth. It embarked on an ambitious effort to streamline IT operations, strengthen cybersecurity, and drive business success in an unpredictable and changing world.
Related Solutions
Cloud-Native
Juniper cloud-native solutions go far beyond basic connectivity by delivering the scale, performance, and security levels that can free your DevOps team from unneeded complexity and let them focus instead on application innovation.
Data Center Interconnect
Juniper's DCI solutions enable seamless interconnectivity that breaks through traditional scalability limitations, vendor lock-in, and interoperability challenges.
Automated Data Center Fabrics
Standards-based network fabric architectures help your data center scale while increasing reliability and agility through automation. This solution unites the automated and assured operations of Juniper Apstra for multivendor networks with Juniper's scalable and programmable switching and routing platforms.
IP Storage Networking
Simplify your data storage and boost data center performance with all-IP storage networks. Use the latest technologies, such as NVMe/RoCEv2 with 100G/400G switching or NVMe/TCP, to build high-performance storage or converge your storage and data into a single network.
Try it. Right now.
Get hands-on with our IP/EVPN fabric solutions – for free!
Automated Data Center in Action
See how to simplify deployment and operations
Juniper Data Center Networks FAQs
What is Juniper Data Center Networks?
The Juniper Data Center Network solution helps build crash-resistant networks and boosts reliability in networks of all sizes, from centralized to edge locations.

What components make up the Juniper Data Center Networks solution?
The Juniper Data Center Networks solution comprises a wide range of products, chief among them:
What data center networking challenges does the Juniper Data Center Networks solution address?
The Juniper Data Center Networks solution addresses the following networking problems that plague the industry:
Traditional CLI and DIY automation for data center management are difficult to scale and are prone to network failures
As networks scale up, they become difficult to monitor and real-time data analytics is critical to ensure continuous validation
Skilled staff shortages and the requirement for specialists who know the tools and CLI of several vendors
Dated hardware that's complicated to manage and isn't well-suited for scaling
Internal and external security threats that cause expensive outages
How does the Juniper Data Center Networks solution address today's data center challenges?
The Juniper Data Center Networks solution offers a comprehensive answer to the challenges faced by today's data center operators. Apstra, an intent-based networking platform, automates and validates the design, deployment, and operation, from Day 0 through Day 2+. It also supports multiple vendors, doing away with the need of hiring vendor-specific experts.
Juniper QFX Series, PTX Series, and ACX Series switching and routing platforms provide best-in-class throughput and scale, along with 400G interfaces and comprehensive EVPN-VXLAN and IP-fabric capabilities. The data center solution works with Juniper Connected Security to deliver a zero-trust experience that safeguards users, applications, and data. Juniper's SRX line of firewalls further safeguards your network-edge, data-center, and cloud applications with next-generation physical, virtual, and containerized firewalls.

What are the deployment options for the Juniper Data Center Networks offerings?
There's a slate of training and professional services available to meet your needs, including recommendations on best products and live demos. To learn more, connect with your Juniper sales representative or contact us.
How can Juniper help modernize data center infrastructure?
With rapidly evolving networks and growing complexities, it's increasingly important to focus on scaling up with reliability and relying on automation to ease network management. The Juniper Data Center Networks solution comprises power-efficient and expansion-friendly switches, next-generation firewalls, and intent-based fabric management that lets you demand more from your network.
Who should consider using the Juniper Data Center Networks solution?
All organizations who are looking to build, scale, or modernize their data centers should consider using the Juniper Data Center Networks solution. Our solution gives you the flexibility to grow without sacrificing reliability, and also brings in management and cost efficiencies.