SRX Series Firewalls
Juniper SRX Series Firewalls are an integral part of the Juniper Connected Security portfolio, which protects your network edge, data center network, and cloud applications. Powered by the Junos operating system, the firewalls are available in physical, virtual, and containerized form factors. They're all managed by Juniper Security Director Cloud for a unified management experience and consistent security policy enforcement across your hybrid network.
SRX Series Firewalls are the industry's most effective against threats. They offer AI-driven protection, accurately predicting intrusions, malware, and other threats and stopping them before they stop your business.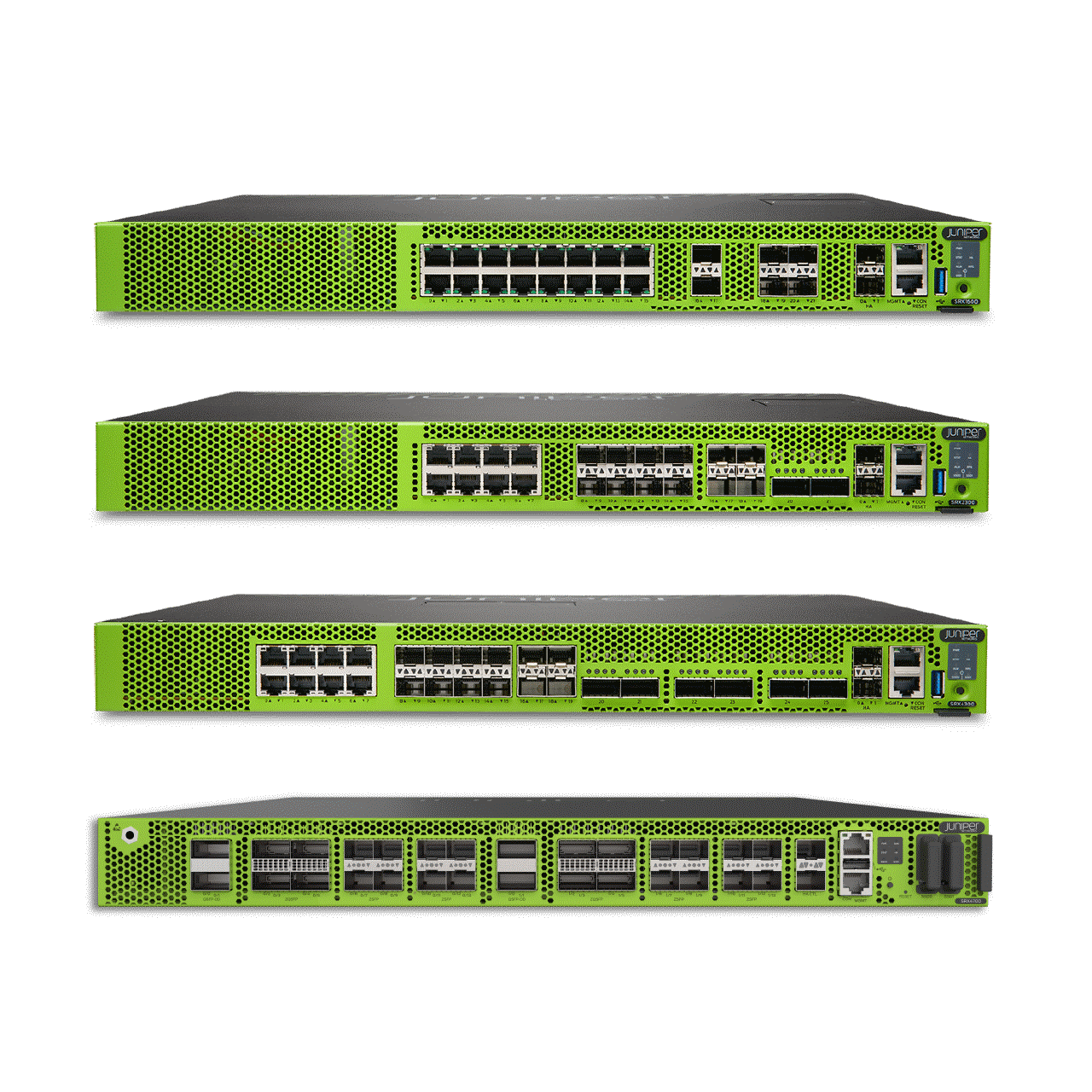 99.9% Security Effectiveness
Juniper received an "AAA" rating in CyberRatings' 2023 Enterprise Network Firewall Report, demonstrating a 99.9% exploit block rate with zero false positives.
Beeline automates its network to help customers improve workforce agility
Consultants, freelancers, independent contractors, and other non-employees are a vital part of the global workforce. Beeline, a leader in extended workforce management software, helps companies acquire this type of talent and improve visibility and controls over their contingent workers.
An agile, automated, and threat-aware network from Juniper supports Beeline's AI-powered SaaS platform and its global business operations as more companies and people seek flexible work.
Discover 283% ROI with Juniper Connected Security
Check out the recent Forrester Total Economic Impact™ of Juniper Connected Security report to learn more.
Live Events and On-Demand Demos
Explore the journey to a transformed network.