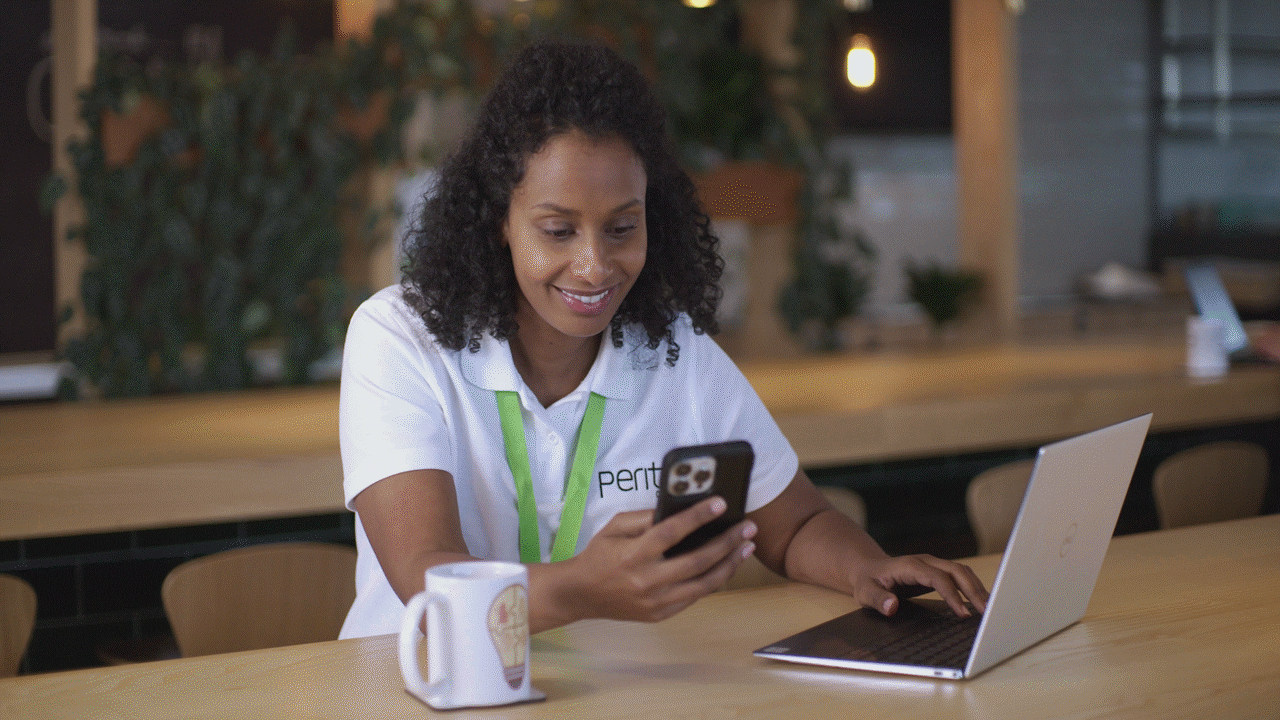 Juniper Paragon Automation
AI-enabled and cloud-delivered, Juniper Paragon Automation makes automating network operations intuitively easy. Use it to evolve to an AIOps model that better supports your device, network, and service lifecycles from Day 0 to Day 2+. You'll reduce time to revenue through accelerated service delivery while ensuring that both network operators and end users have consistently amazing experiences.  
Paragon Automation makes network automation faster, easier, and virtually error-free. It gives operators a way to rapidly achieve their desired business outcomes by allowing them to focus on specific use cases as needed, based on their priorities and requirements. The solution enables 70% faster deployments while reducing implementation and maintenance costs by up to 40%.  
---
Accelerate time to revenue at scale
Slash MTTK/MTTR to minutes
Guarantee network KPIs and service quality
Deploy new use cases 70% faster 
Lower automation deployment costs by 40%
Features + Benefits
Device Lifecycle Management
Gain simple lifecycle management of all your WAN devices. You can automate onboarding plans, guided field installations, configuration, updates, and compliance audits, while the system continually performs AI-driven monitoring and enables advanced troubleshooting.
Your devices are fully ready for service in minutes. The system validates hardware and software authenticity, images the latest software, performs secure zero-touch configuration and provisioning, checks device health and network performance, and updates inventory.
Intent-Based Orchestration
You'll accelerate your time to revenue with automated service activation. Paragon Automation translates intent into desired outcomes, such as guaranteed services that are delivered right the first time—and every time. You can easily customize service designs with services-as-code capabilities that enable structured service orchestration.  
This capability verifies and quantifies network trustworthiness. It continuously monitors network infrastructure to measure trust posture and levels of compliance risk, vulnerability, and integrity impairment.
A high-level Day 2 supervisory dashboard displays aggregated volumes of telemetry and other monitoring data to keep you on top of business KPIs and outcomes. For example, you'll know at a glance whether service-level agreements (SLAs) are being met, whether the network is healthy, and what the key issues are in your network.
This feature verifies the network's ability to support desired quality levels before deployment. It then continually and automatically validates performance against objectives while locating, troubleshooting, and fixing issues before end users are impacted.
AI/ML-driven operations turn an overwhelming sea of network data into meaningful insights. Predictive trend analysis and anomaly detection proactively spot and isolate issues faster than is humanly possible, often finding issues that are tediously difficult or impossible for humans to discover and investigate.
Analysys Mason Industry Report
Discover the business benefits of network automation as a service
A Better Way to Automate Your Network
Imagine the possibilities of AI-enabled, cloud-delivered network automation that enables real outcomes as soon as you subscribe and innovations to roll out at your own pace. Find out how Paragon Automation as a Service makes it all possible.
Find Paragon Automation in these solutions:
Juniper Automation
Juniper builds automation into all products for programmability and offers a suite of tools to help you benefit from automation in your environment. We believe that delivering assured experience is the first (and most important) requirement for your NetOps and DevOps teams.
Juniper Paragon
The Juniper Paragon portfolio delivers closed-loop automation, translating business intent into tangible outcomes. Paragon ensures that your customers receive assured service experiences throughout the network lifecycle, from Day 0 to Day 2+.
Converged Optical Routing Architecture (CORA)
CORA is an extensible, sustainable, automated solution for IP-optical convergence. It delivers the essential building blocks operators need to deploy IP-over-DWDM transformative strategies for 400G networking and beyond in metro, edge, and core networks.
Cloud Metro
Apply cloud principles to metro networks to achieve sustainable business growth with future-proof performance, adaptive power innovation, embedded active assurance, and zero trust security.
Paragon Automation FAQs
What is Paragon Automation?
Juniper Paragon Automation is an AI-enabled network automation product that's available as a cloud service or in a self-hosted model. The software reinvents how networks are automated, making the process intuitively easy while enabling you to evolve your networking operations to an AIOps model. Paragon Automation supports multiple use cases, delivering closed-loop automation throughout your network and service lifecycles, from Day 0 to Day 2+.  
What are the benefits of Paragon Automation?
The product changes the way network and service automation is delivered to make it faster, easier, and virtually error-free. It generally reduces time to service from months to minutes and slashes mean time to know/repair (MTTK/MTTR) for highly available network service delivery. Some specific benefits of Paragon Automation include the following:
Accelerated time to revenue at scale
Consistent deployment assurance that avoids costly errors 
Guaranteed network performance and service-quality levels
Network trust verification and assurance with device integrity, compliance, and health checks
70% faster new use case deployment
40% deployment and network maintenance cost reduction
What use cases does Paragon Automation support?
The product supports a wide variety of use cases with AI-enabled operations, automating the following functions across your network:
Device onboarding and lifecycle management
Intent-based orchestration
Network trust and compliance
Network observability
Service-level assurance