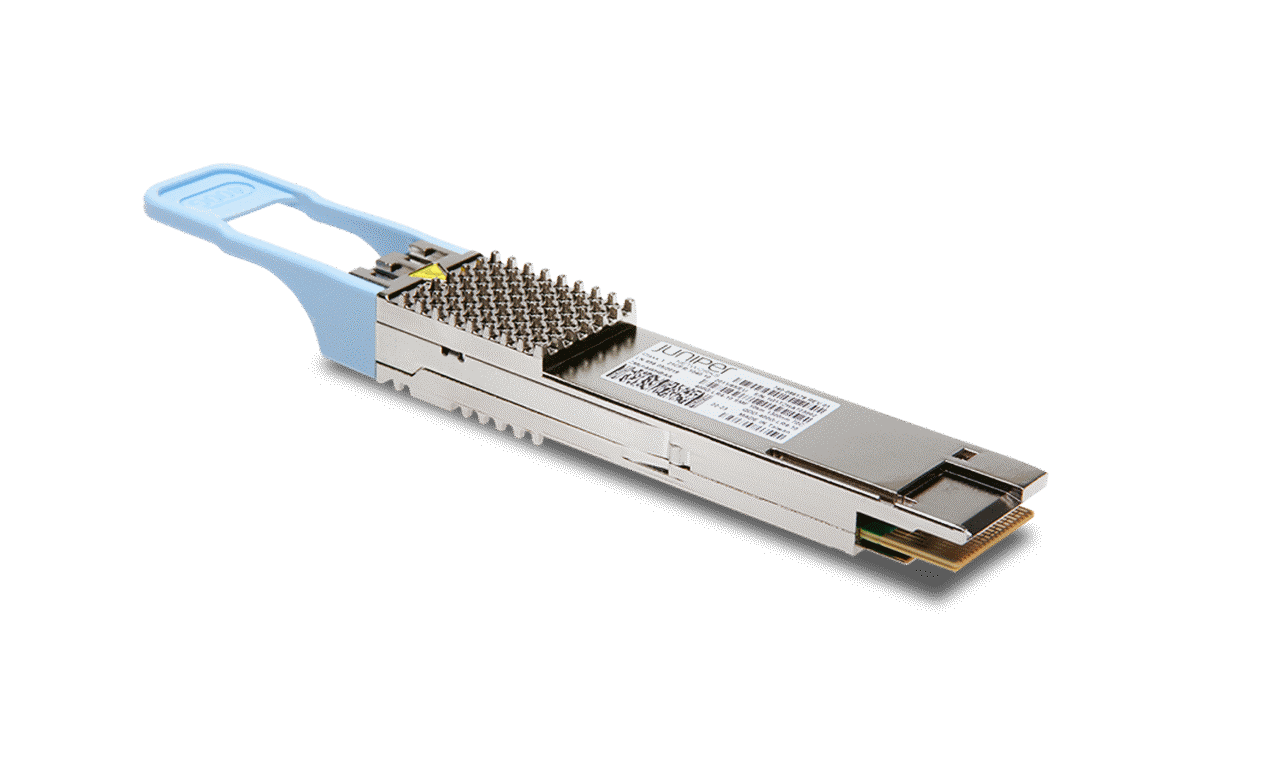 Qualified for use across Juniper's 400GbE-capable ACX, MX, PTX, and QFX product families, Juniper offers a broad portfolio of 400G coherent and direct-detect optical transceivers to address the growing demand for bandwidth in metro, edge, core, and data center networks. All Juniper qualified 400G optics are compliant with key industry standards and specifications for seamless interoperability in multivendor environments.
---
Form factor: QSFP56-DD
Speed/operating mode: 1 x 400 GbE, 4 x 100 GbE, 3 x 100 GbE, 2 x 100 GbE, 1 x 100 GbE
Distance: 500 m to 2,000 km
Features + Benefits
Assured compatibility, performance, and support
Ensure the reliability of your network with Juniper's full suite of system and module-level power, thermal, and DVT testing, software integration into Junos® OS and Junos OS Evolved for seamless optics recognition and management, and full technical support from the Juniper Networks Technical Assistance Center.
Safeguarding your supply chain
Minimize supply-chain disruptions and help ensure diversity and quality of critical optical components with Juniper's ecosystem of rigorously audited optical suppliers standardized under a common Juniper product.
Facilitating open networking
Seamlessly deploy Juniper optics in multivendor environments thanks to Juniper's participation in key optical standards organizations and commitment to delivering a complete portfolio of standards-compliant solutions spanning a wide variety of optical technologies and use-cases.