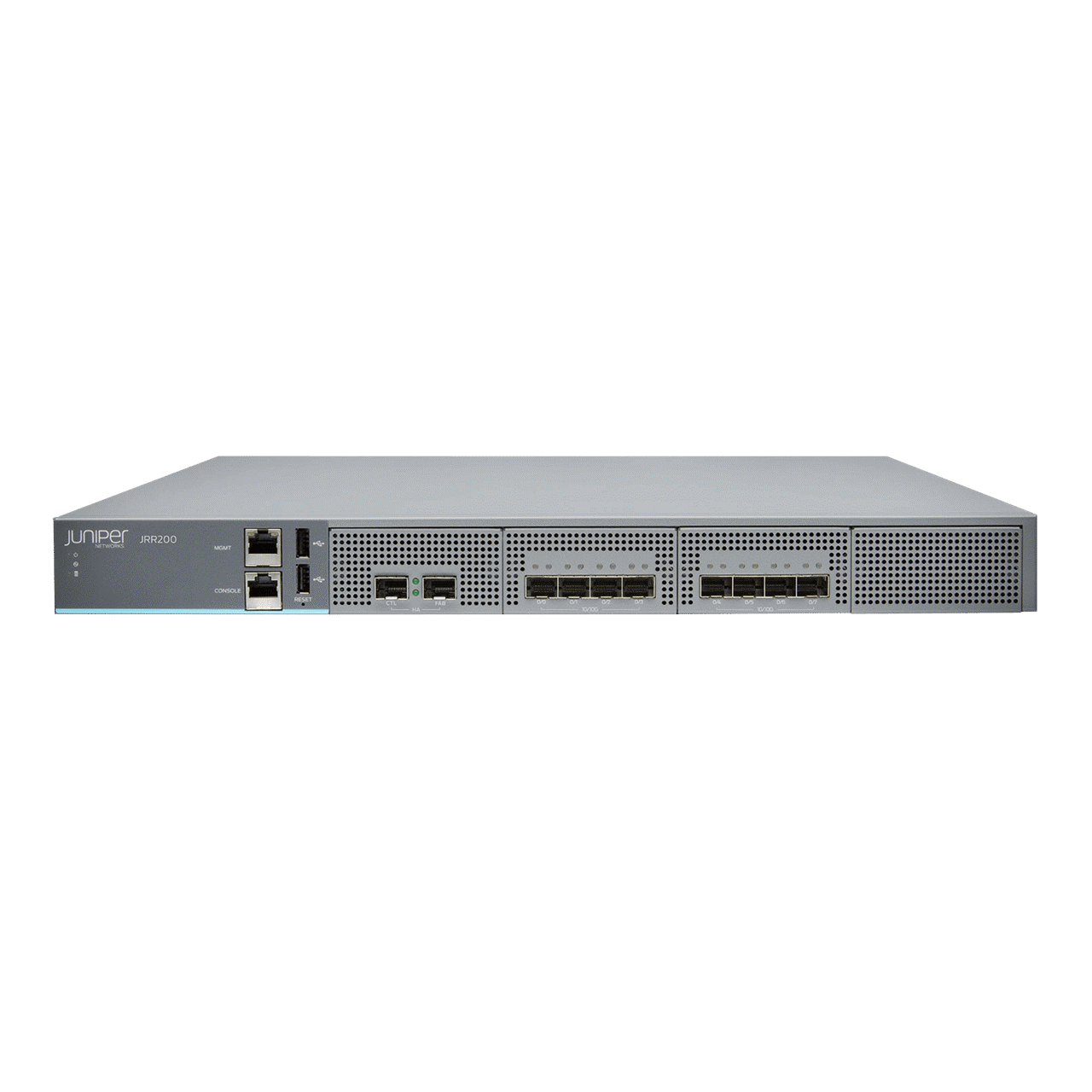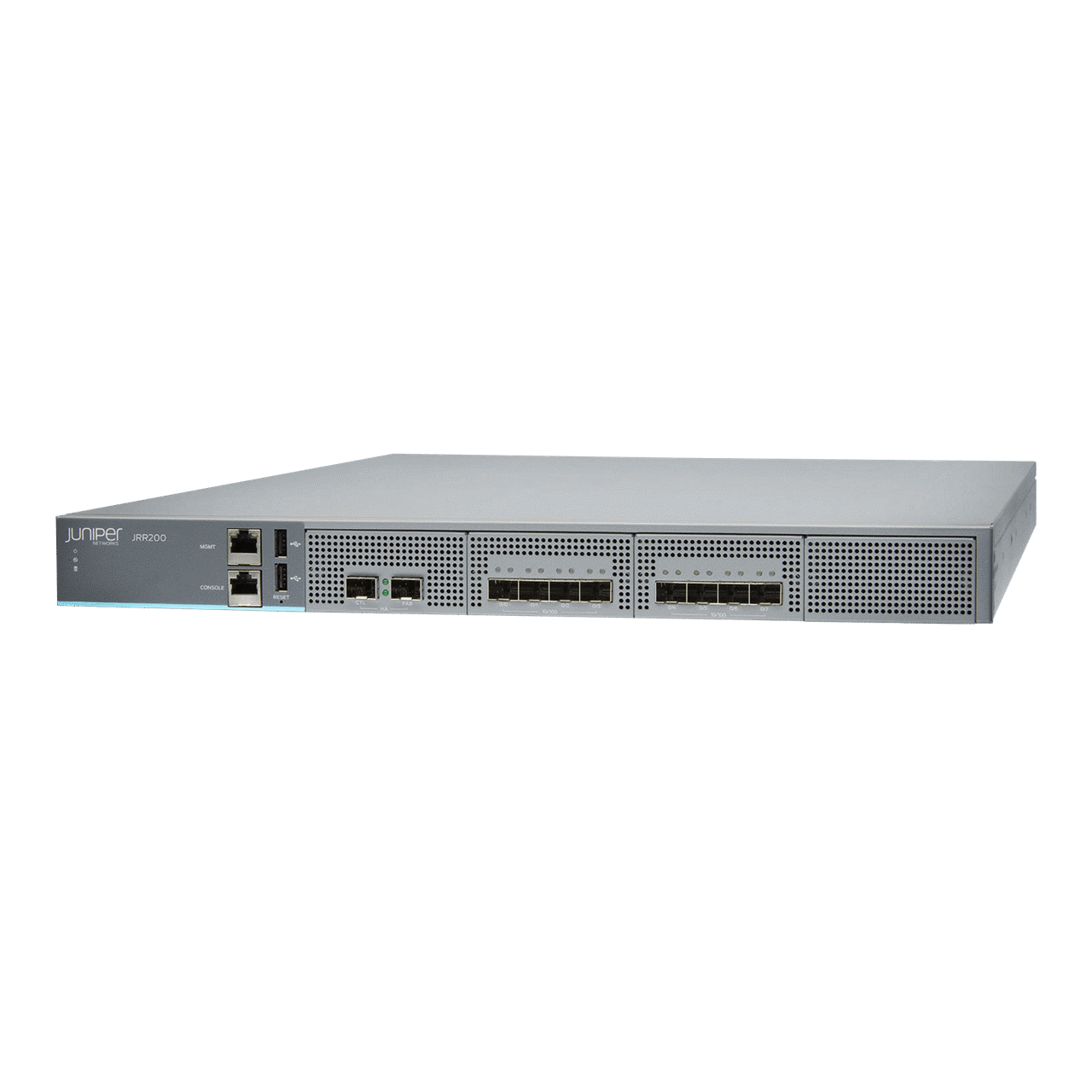 JRR200 Route Reflector Appliance
The JRR200 Route Reflector Appliance provides an ideal solution for service provider, data center, and enterprise networks that require large routing tables. It delivers 10-GbE connectivity in a compact form factor optimized for space- and power-constrained environments. You can simplify your network and reduce operating costs for a broad range of use cases, including cloud services and distributed metro and data center networks.

The JRR200 appliance features the Junos OS control plane for feature-rich BGP control. You don't have to choose between customized servers and hypervisor software or maintain separate hardware and software support.

With support for Zero Touch Provisioning (ZTP), the JRR200 also makes provisioning new deployments quicker and simpler.
---
64-Gbps Packet Forwarding
20GbE WAN
Support for 50 Million RIB Entries
10 x 1/10GbE Ports
Features + Benefits
Get carrier-grade reliability for every application.
Simplify network topologies and operations dramatically with local 1GbE wire speed.
Take advantage of dense 8 x 10GbE port capacity to support routing tables with up to 50 million RIB entries.
Simplify installations with a solution that combines virtual route reflector (VRR) software with compact, high-density Juniper hardware.
The State of Network Automation Report (SoNAR)
Discover the impact of automation. The 2020 SoNAR, sponsored by Juniper, reveals how today's use of automation affects engineers, NetOps teams, and business.
Live Events and On-Demand Demos
Explore the journey to a transformed network.