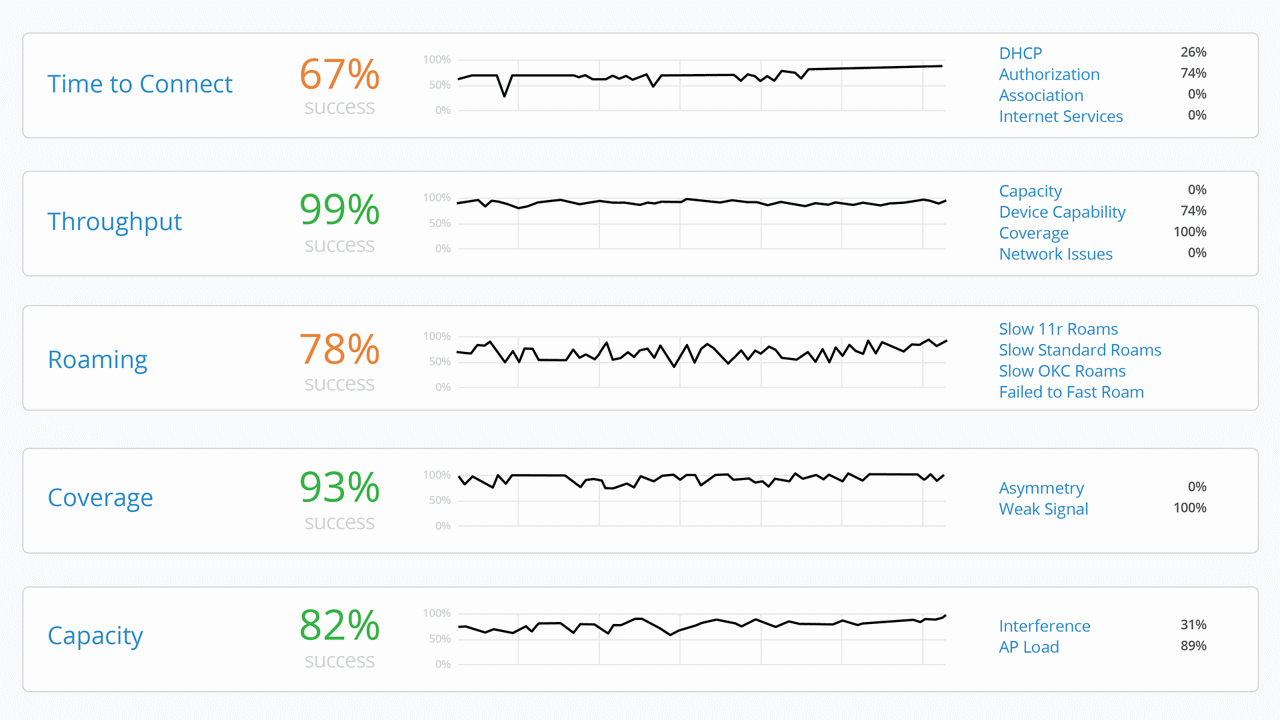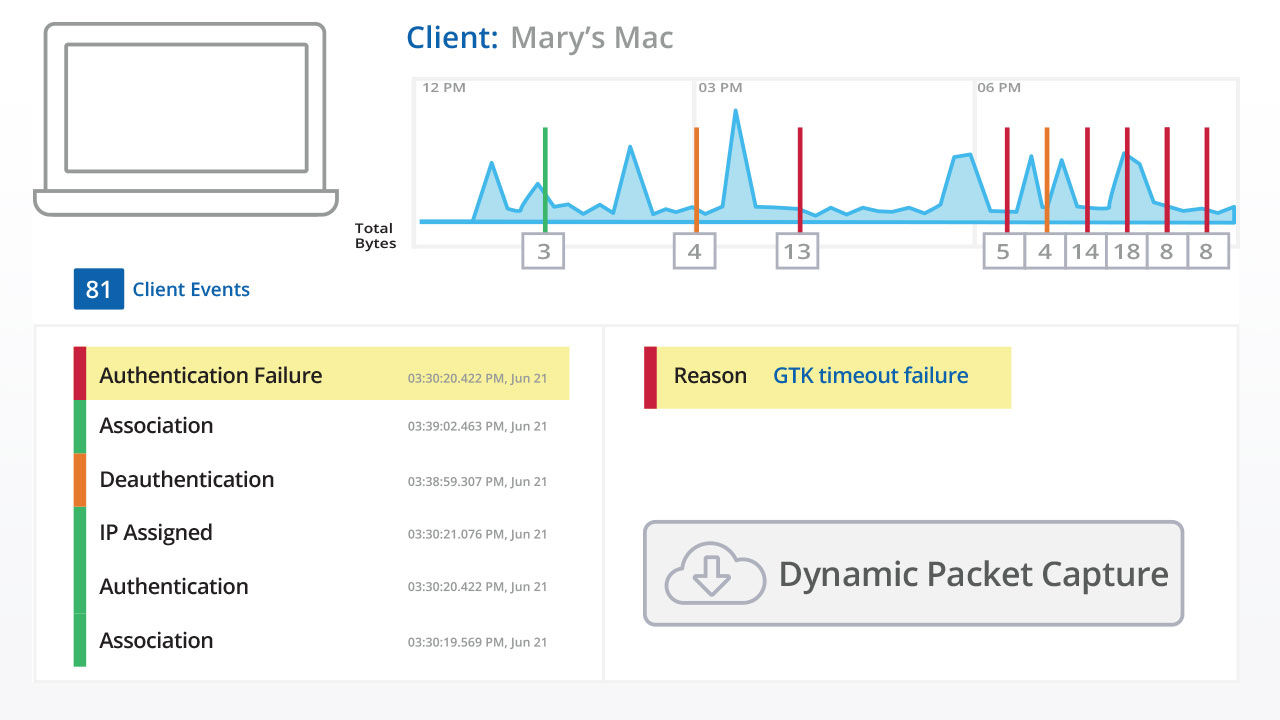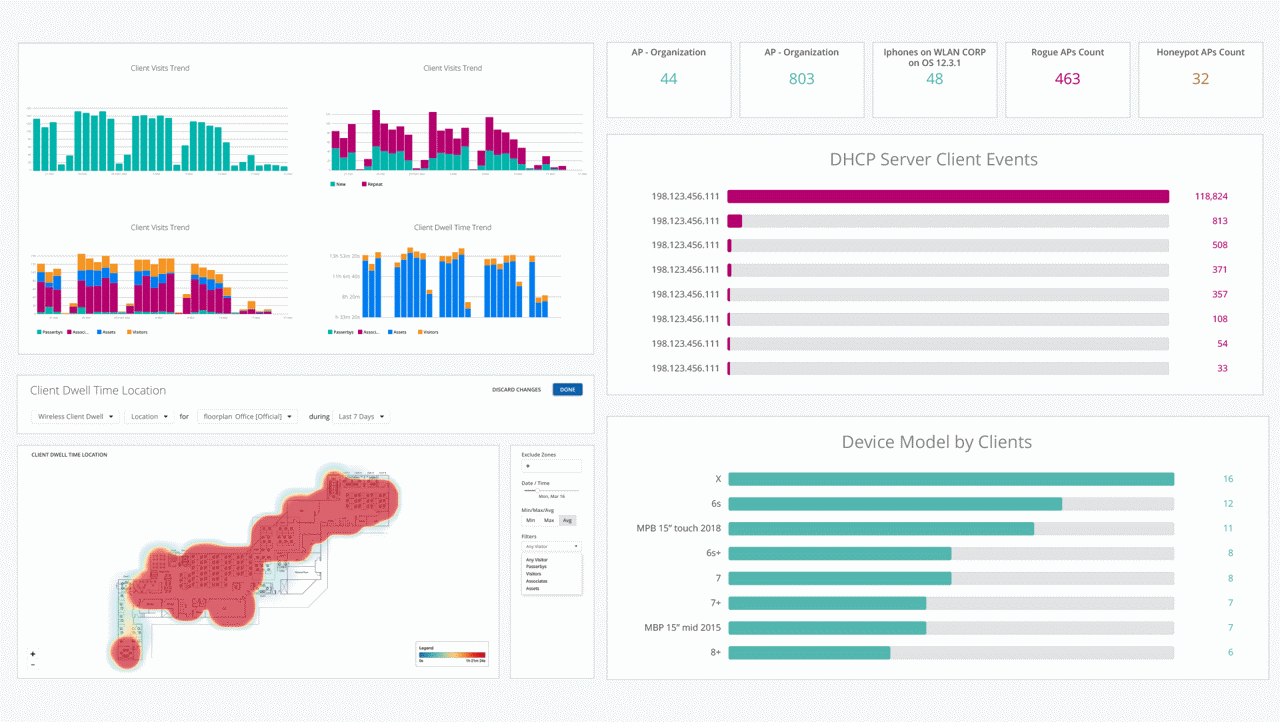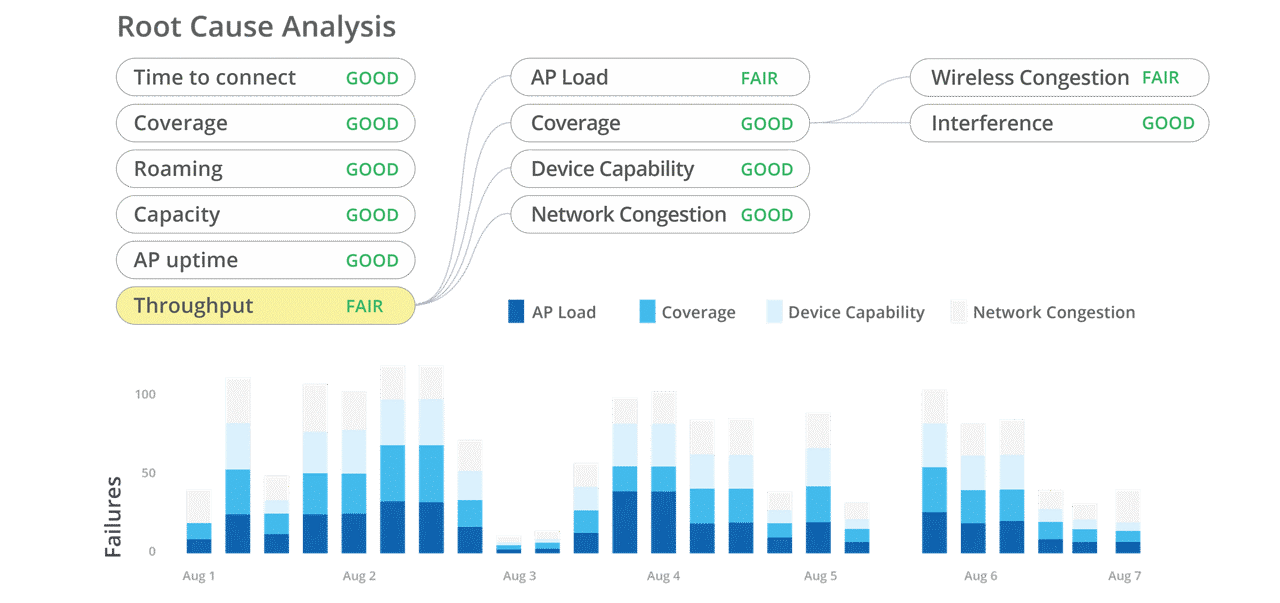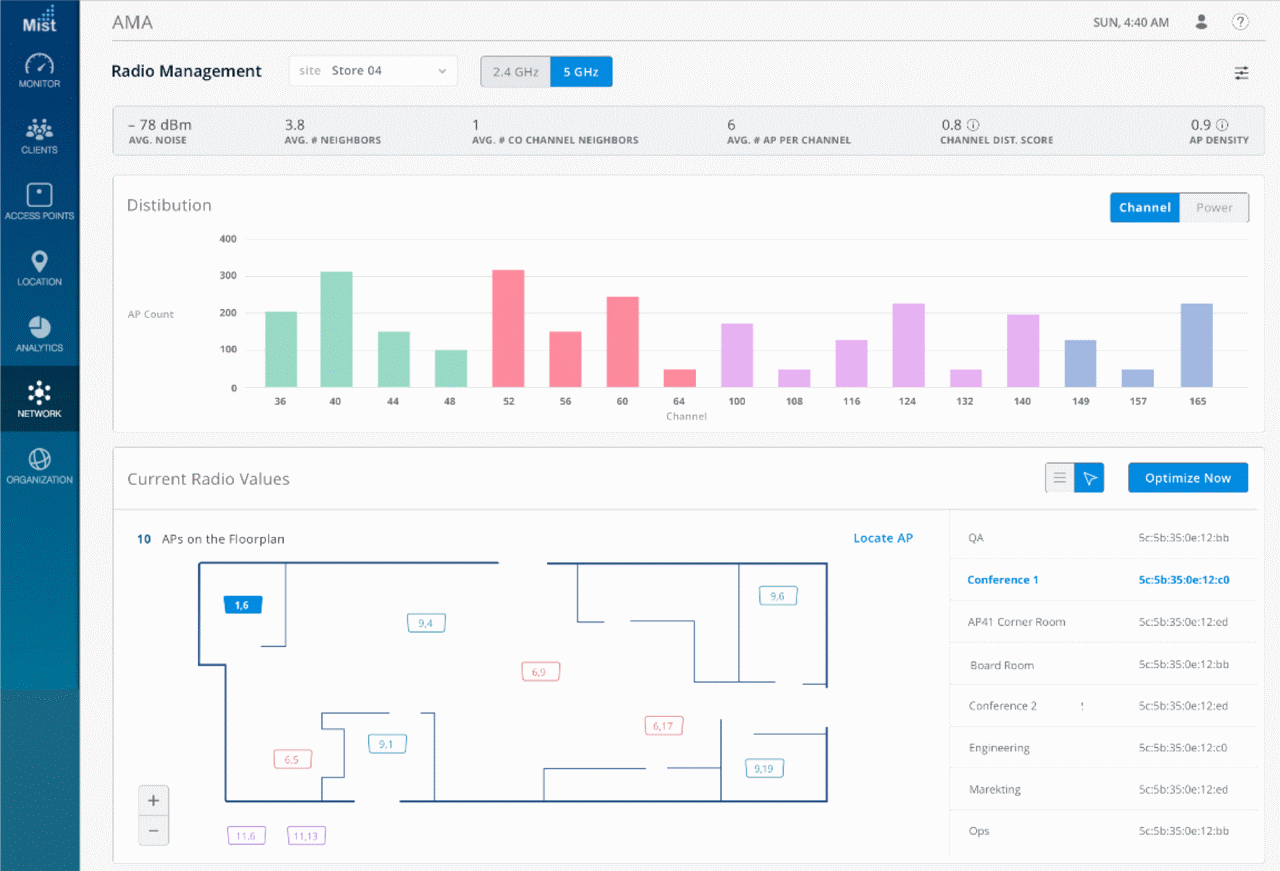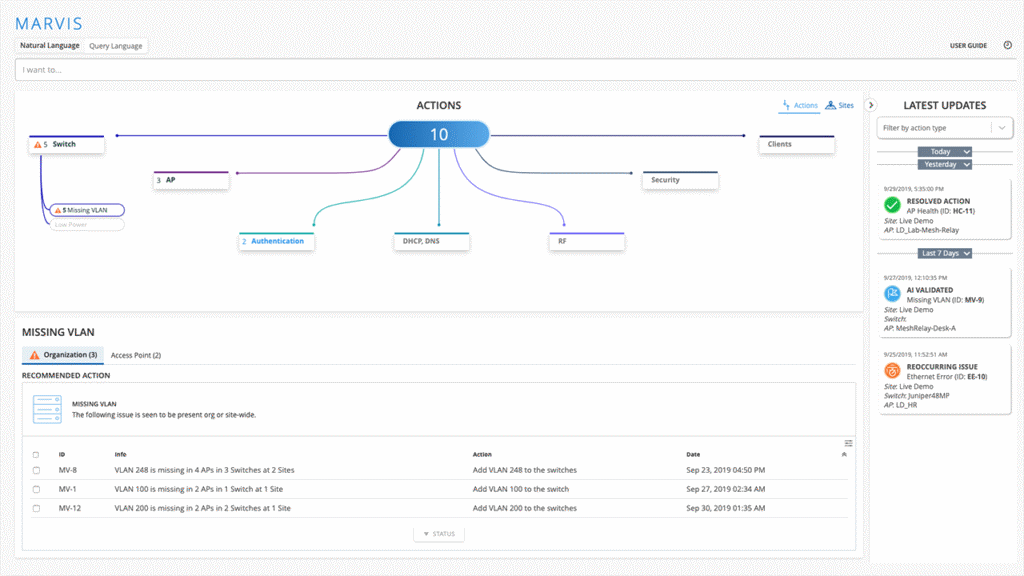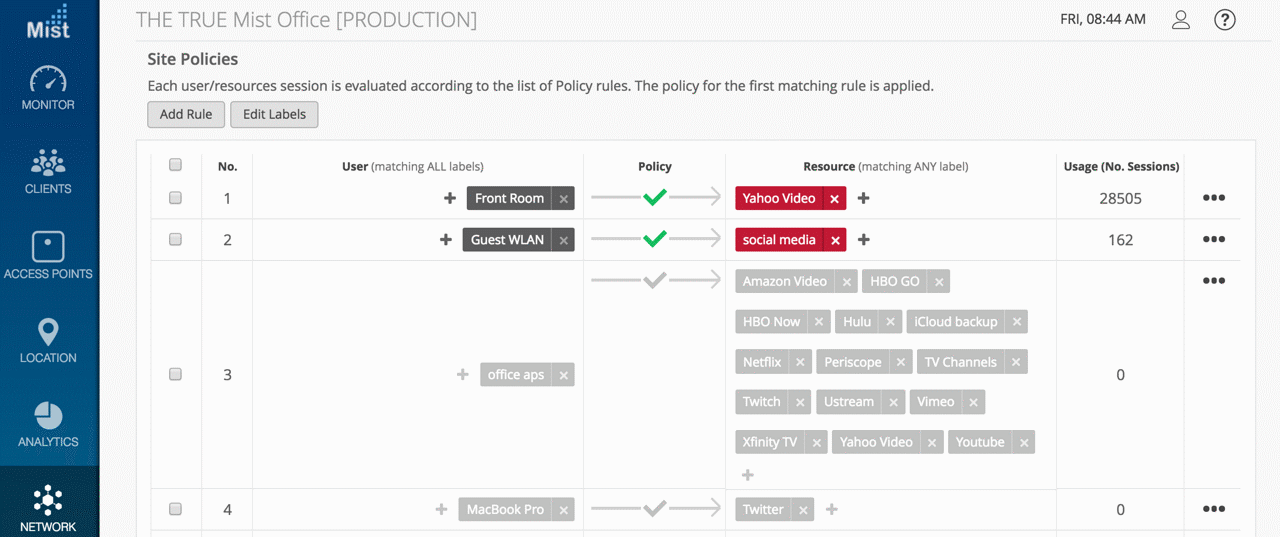 Juniper Mist Wi-Fi Assurance
Wi-Fi Assurance is a cloud service based on machine learning and driven by Mist AI. It replaces manual troubleshooting tasks with automated wireless operations to make Wi-Fi predictable, reliable, and measurable and provides unique visibility into user service levels. Set up and track key wireless criteria (pre- and post-connection metrics), such as time to connect, capacity, coverage, and throughput. Anomaly detection automatically captures packets for event correlation and builds network intelligence with radio resource management (RRM) at the client level.
---
Proactive optimization of wireless performance
Simple and secure access to resources
Dynamic packet capture for troubleshooting
Proactive root-cause identification
Network automation with APIs
Features + Benefits
Customizable Wi-Fi Service Levels
Set, monitor, and enforce service-level expectations (SLEs) for key Wi-Fi performance metrics.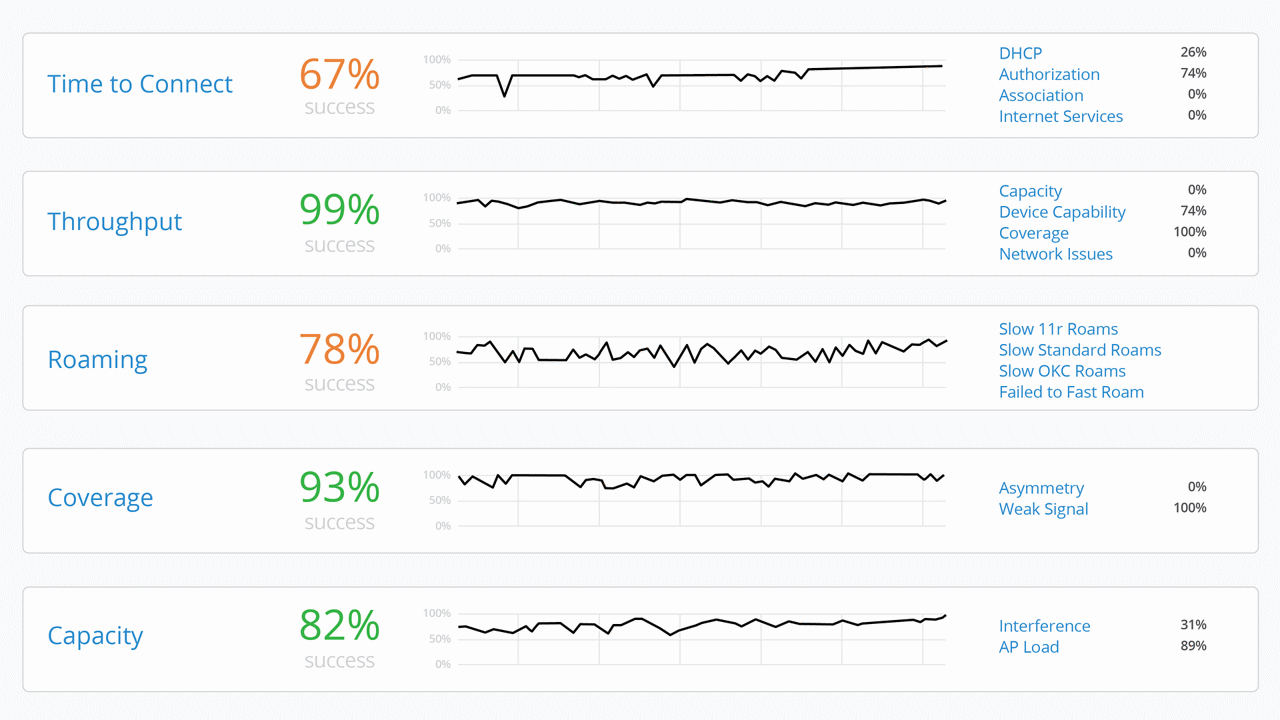 Juniper Mist uses data science and cumulative SLE performance to learn and optimize radio settings to assure performance, while also instantaneously adapting to intermittent outside interference.
The AI-driven RRM takes coverage and capacity anomalies based on client experience (SLE metrics) and proactively feeds that information into the RRM decisions, helping RF planning to continue to improve and adapt in the changing environments that often occur in today's digital workplaces.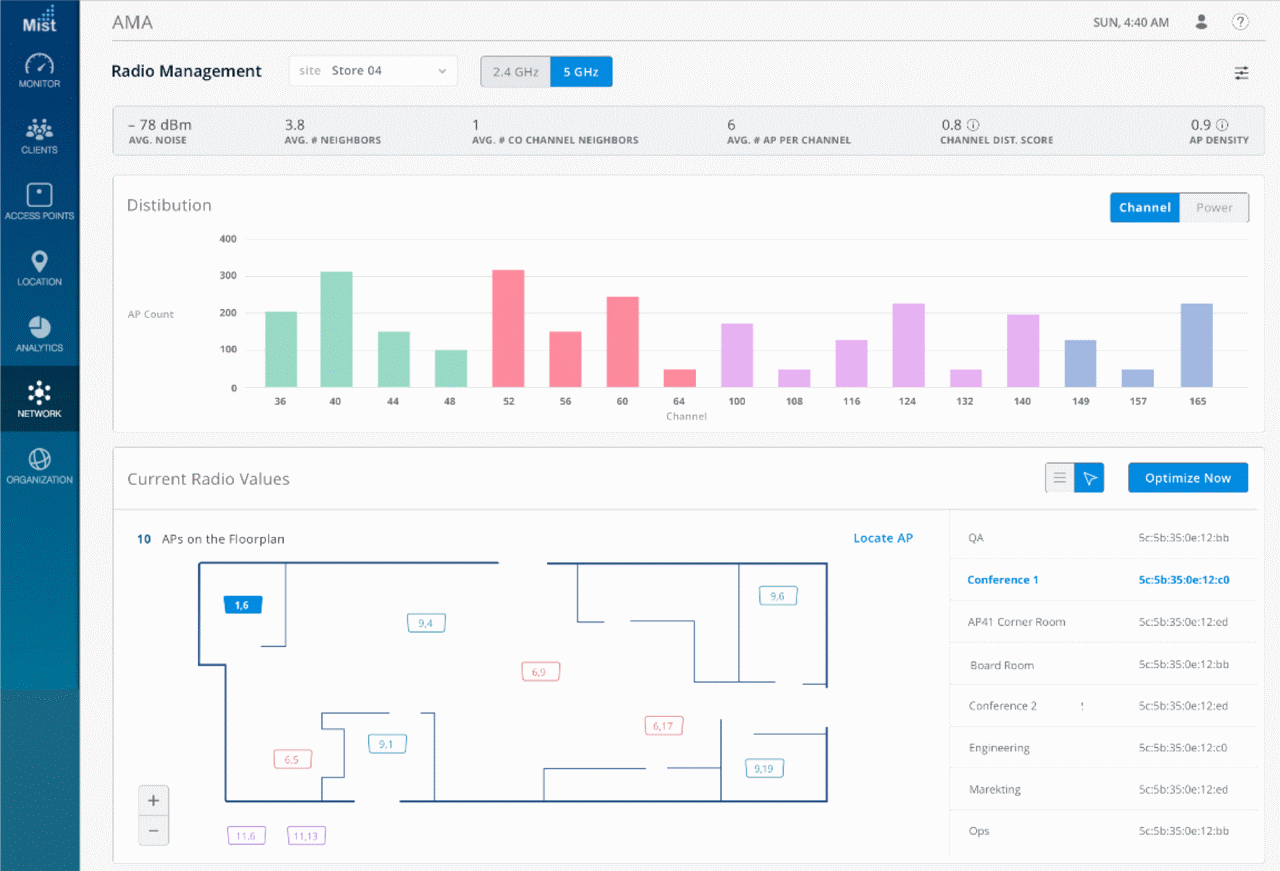 Capture packets for troubleshooting from the Juniper Mist cloud architecture when the system detects a major issue, such as an authorization failure.
Access to capturing packets from scalable Juniper Mist Cloud Architecture when a major issue, such as authorization failure is detected for troubleshooting.
This capability makes it quick and easy to determine the root cause of problems. Also, it eliminates the cost of sending technicians onsite with sniffers.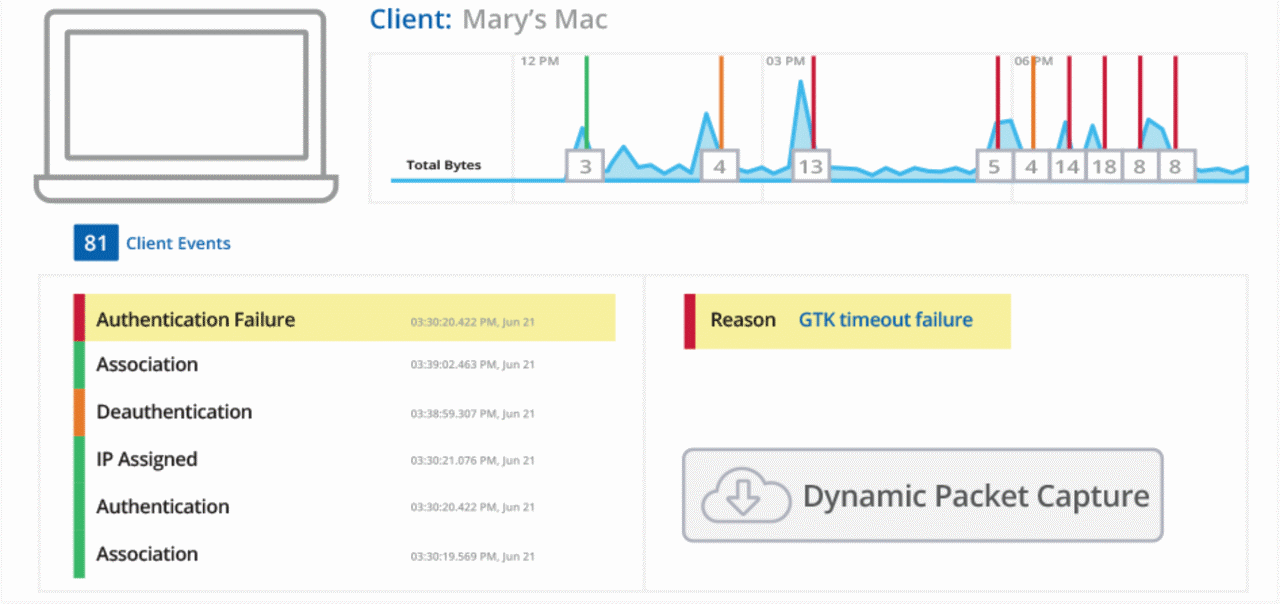 Root-Cause Identification in One Click
With our Proactive Analytics and Correlation Engine (PACE), you can proactively identify and fix the root causes of problems.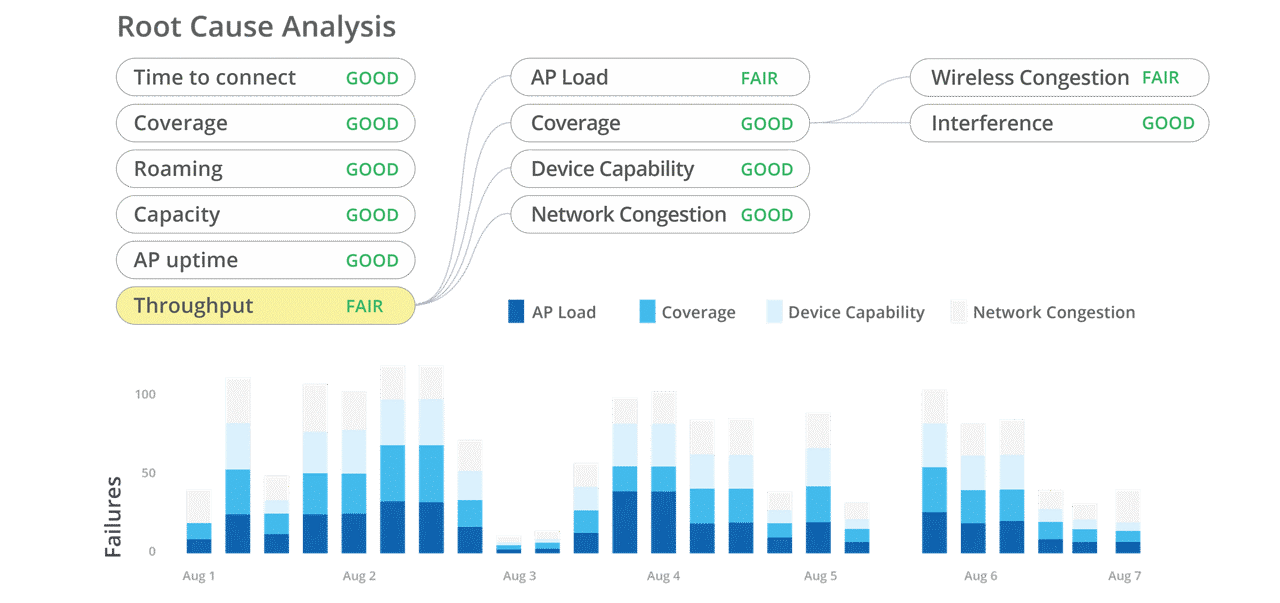 Digital Transformation with Network Insights
The Juniper Mist Wi-Fi Assurance service includes base capabilities for analyzing up to 30 days of data, simplifying the process of extracting network insights from data across your enterprise.
With this capability, you can better align your resources to changing requirements. You can also subscribe to our Premium Analytics service to enable these advanced capabilities: further extend network insights and perform analytics for up to a one-year data set; enable custom reporting; and infuse telemetry from third-party data elements.

Total Programmability with Open APIs
The Juniper Mist platform is 100 percent programmable using open APIs for full automation and seamless integration with complementary products.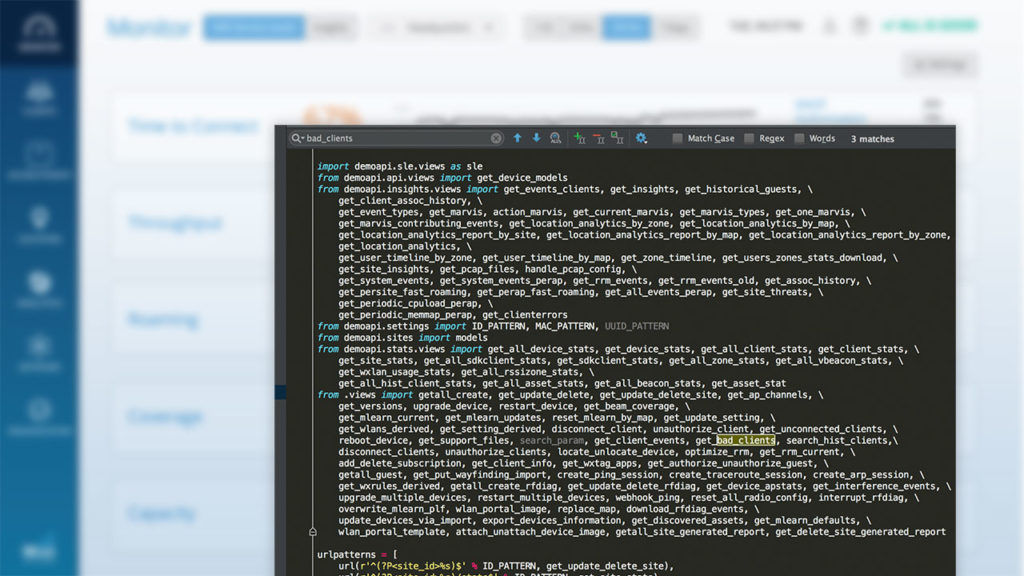 Simple Resource Assignment and Prioritization
Say goodbye to complex and costly VLANs and ACLs. With the WxLAN policy feature, Mist lets you assign and prioritize network resources (such as servers and printers) to Wi-Fi users with the click of a mouse or using preassigned policies.
WxLAN automatically classifies users, mobile devices and IoT devices to secure and prioritize traffic. As a Juniper Mist Wi-Fi customer, enterprises gain network visibility and policy enforcement capabilities at the network edge, including IoT devices, without the additional costs of a profiler or policy enforcer (hardware and software) from a legacy solution.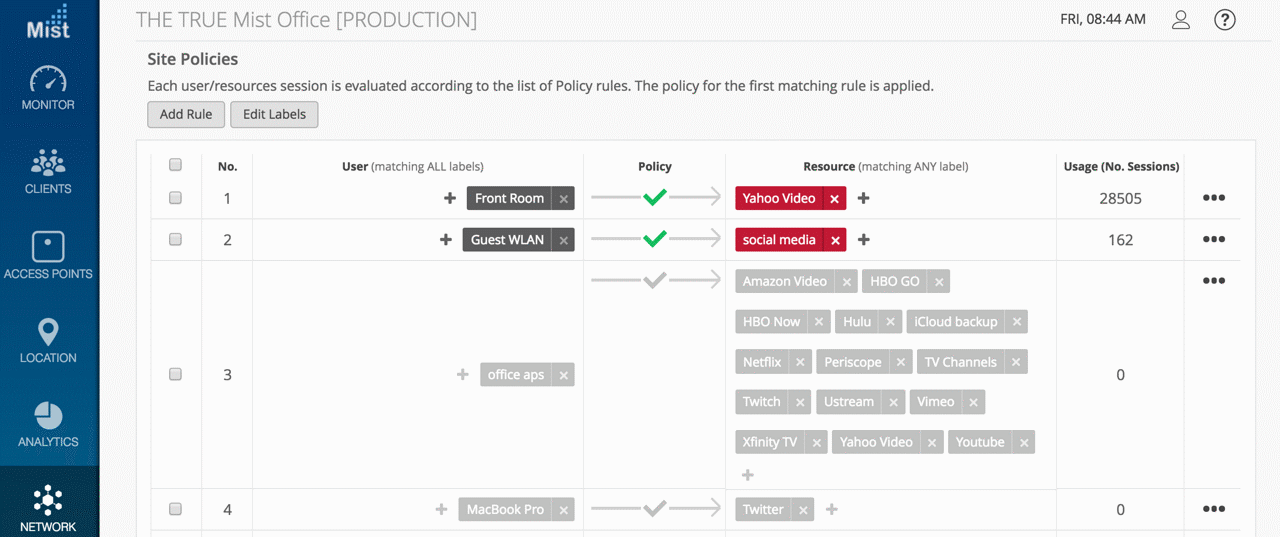 Juniper Mist provides the industry's most scalable guest access solution, with flexible options including: multiple language support, customizable branding, social login, external captive portal integration, and AAA/RADIUS integration.
The Juniper Mist Platform also has our unique Personal WLAN extension, which enables secure encrypted segmentation without the need for VLANs. Guest traffic can either be locally bridged, tied to a dedicated guest Ethernet port, or tunneled to a centralized concentrator from the access points.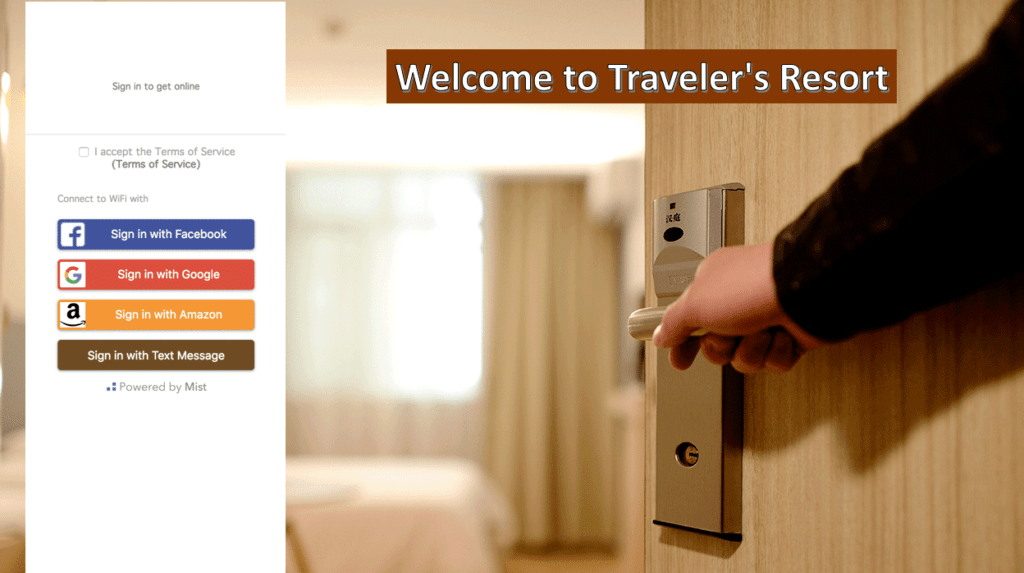 A Magic Quadrant Leader
Gartner names Juniper furthest in Vision and Highest in Execution in the 2022 Gartner® Magic Quadrant™ for Enterprise Wired & Wireless LAN Infrastructure.
Dartmouth Transforms Campus Experience with AI Insights
Universities are under pressure to meet student expectations for fast, pervasive, and reliable access to the applications they need, no matter where they are on campus. To deliver an amazing service experience, Dartmouth turned to a network powered by Mist AI and automation.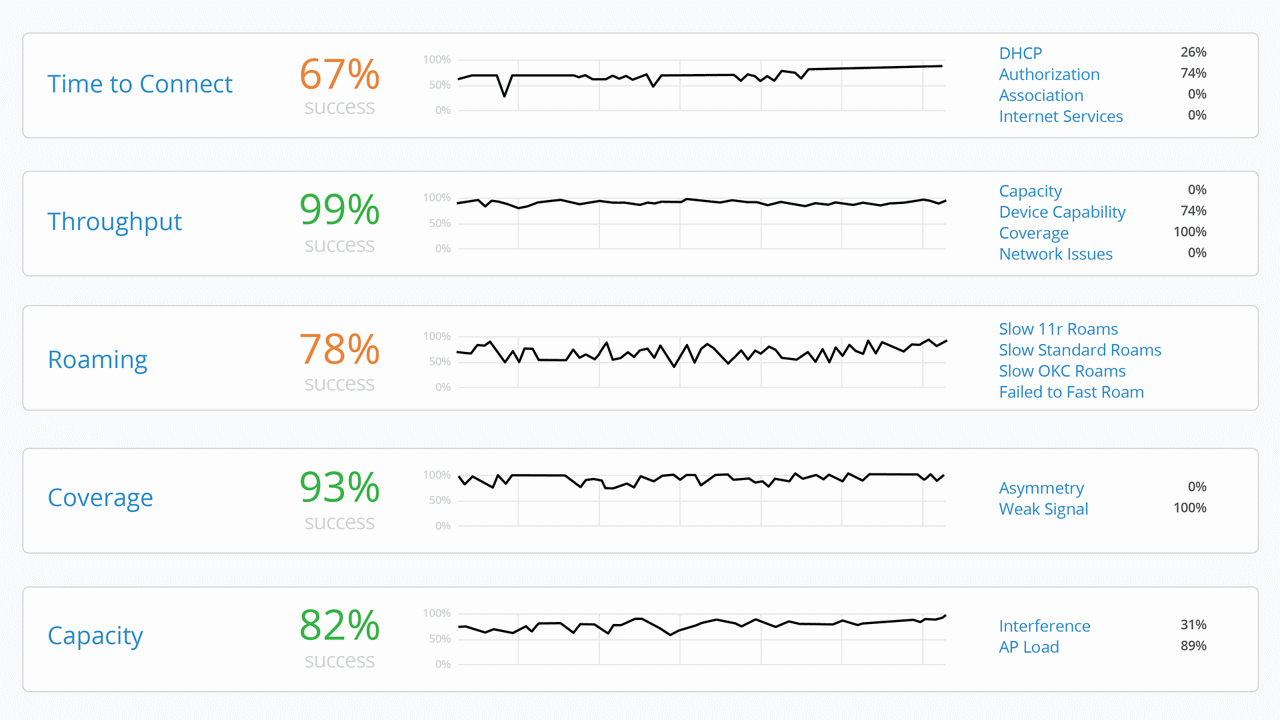 Wi-Fi Assurance
Driven by Mist AI and machine learning, the Wi-Fi Assurance cloud service automates troubleshooting and operations, making wireless networks predictable, reliable, and measurable while providing near-real-time visibility into user service levels.
Technical Features
Proactive optimization of wireless performance
Simple and secure access to resources
Dynamic packet capture for troubleshooting
Proactive root-cause identification
Network automation with APIs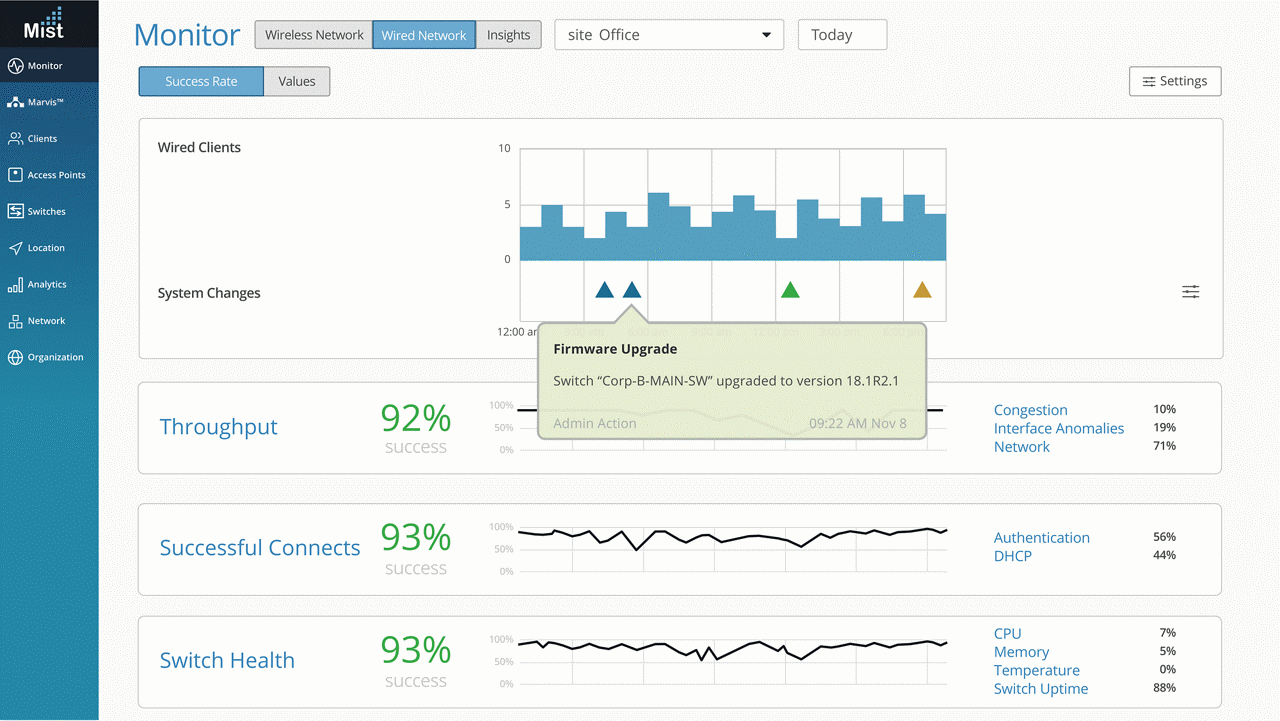 Wired Assurance
The Juniper Mist Wired Assurance service brings Mist AI to access-layer switching. It sets a new network management standard with AI-driven operations and automation, improving the experiences of devices connected to resources through Juniper EX Series Switches.
Technical Features
Onboard, configure, and manage Juniper EX Series Switches from the Juniper Mist cloud
Build and deploy campus fabric architectures in minutes based on intent
Leverage open APIs for third-party integration and automation across multivendor environments
Use AI-driven insights to learn exactly how switches are performing
Configure sites and switches using templates and port profiles 
Get proactive root-cause identification and enable self-driving actions
Marvis VNA
Meet Marvis, the first virtual network assistant (VNA) purpose-built with Mist AI for enterprise WLANs, LANs, and WANs. It fundamentally transforms network operations from reactive troubleshooting to proactive remediation through self-driving actions.

Technical Features
Up to 90% fewer trouble tickets
Natural language interface 
Client-level network view
Proactive network fixes
Actionable recommendations
Why Juniper is outpacing the competition
As you build out your network, check out this wired and wireless LAN comparison guide. See how Juniper, driven by Mist AI, stacks up against Cisco, Cisco Meraki, and Aruba/Hewlett Packard Enterprise.
See Mist AI in action
Join our weekly demo to see how we deliver the industry's best access-layer experience for wired and wireless networks.
Find Wi-Fi Assurance in these solutions
Wireless Access
AI-driven automation and insight, coupled with the agility and reliability of a microservices cloud, deliver optimized wireless access experiences and simplified network operations.
Winning starts with the network
See why the Aston Martin Aramco Cognizant Formula One™ team chose Juniper for their new, state-of-the-art factory.
Gartner Magic Quadrant for Enterprise Wired and Wireless LAN Infrastructure, Mike Toussaint, Christian Canales, Tim Zimmerman, December 21, 2022.
Gartner does not endorse any vendor, product or service depicted in its research publications, and does not advise technology users to select only those vendors with the highest ratings or other designation. Gartner research publications consist of the opinions of Gartner's research organization and should not be construed as statements of fact. Gartner disclaims all warranties, expressed or implied, with respect to this research, including any warranties of merchantability or fitness for a particular purpose.
Gartner® and Magic Quadrant are registered trademarks and service mark of Gartner, Inc. and/or its affiliates in the U.S. and internationally and are used herein with permission. All rights reserved.