Media & Entertainment
Media, broadcast, and entertainment businesses are regularly at the forefront of technology advances. IT networking enables this innovation and is critical to both create and deliver content to media-hungry customers. Whether it's a streaming drama, bringing superheroes to the big screen, a live online sports event, or creating the latest action game, content creators and distributors depend on their infrastructure networks to always be secure and available.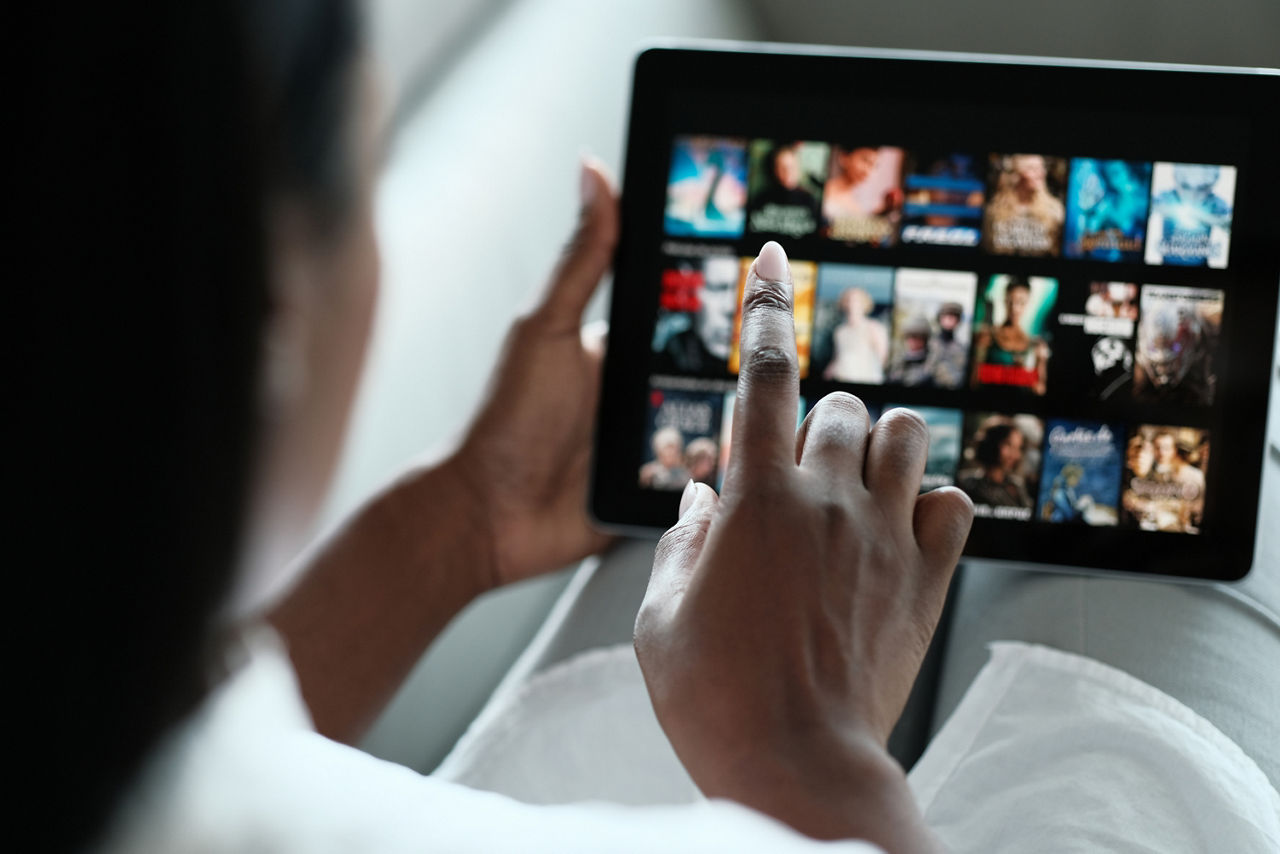 How Juniper can help
Juniper helps media and entertainment companies achieve their content creation and delivery goals by providing high-performance, automated networks that are both reliable and secure over wide-area and local networks. A Juniper network enables your organization to be innovative with new customer experiences without worrying about what the technology can handle. By making applications and data the network's priority, we help give IT the power to build agile networks and lead their organization's digital transformation. 
Studio production workflows
Media content workflows place high demands on your network infrastructure. Service interruption and downtime isn't an option. 
Learn how the Juniper Networks QFX5120 Switch, whether cloud enabled, or locally managed, is the ideal solution for your studio. The QFX5120 is approved and qualified by Avid Technology for deployments in Avid environments and connectivity to Avid NEXIS storage, so you can be assured of the highest performance and the reliability you expect from Juniper.

Broadcast, distribution, and remote production
Broadcasters' transport networks are designed to meet exacting requirements, but bandwidth demands are growing rapidly. Broadcasters need an enterprise WAN that delivers scalable capacity and uncompromising reliability.
The Juniper MX Series 5G Universal Routing Platforms power some of the largest broadcaster WANs in the world. While SMPTE ST 2022-7 seamless protection allows for duplicate broadcast streams across your WAN, guaranteeing path diversity isn't easy. MX Series routers combined with the Juniper Paragon Pathfinder path computation engine guarantee that your broadcast streams take unique paths across your WAN, no matter the size.
The AI-driven studio
Downtime isn't an option in your media workflows. A leader in AI for IT, Juniper Mist uses insight, automation, and actions to maximize the experience for your users. Whether it's locating missing VLANs or obtaining real-time data collection and trend analysis, Mist AI helps your studio environment operate at peak level. Deliver the best experiences for your studio users, lower your operating expenses, and boost network reliability with Mist AI.  
Discovery inspires with real-life entertainment
Media changed dramatically since Discovery's superfans cut their teeth on Shark Week.
"People used to solely turn on cable channels," says Brian Duvall, vice president of network platform at Discovery. "Now they're choosing to watch on an app such as discovery+."
Whether passionate about their shows on Discovery Channel, HGTV, OWN: Oprah Winfrey Network, or dozens of other brands, Discovery delights audiences across every screen, every service, in every format. One of the key foundations to a full media experience is a global network from Juniper. 
See who else is using name Juniper media and entertainment solutions
Resource Center
Juniper Solutions for Media and Entertainment
Juniper helps media and entertainment companies achieve their content creation and delivery goals by providing high-performance, automated network solutions. Reliable and secure over wide-area and local networks, Juniper solutions enable your organization to provide new and innovative customer experiences.
Why Juniper is outpacing the competition
As you build out your network, check out this wired and wireless LAN comparison guide. See how Juniper, driven by Mist AI, stacks up against Cisco, Cisco Meraki, and Aruba/Hewlett Packard Enterprise.
See Mist AI in action
Join our weekly demo to see how we deliver the industry's best access-layer experience for wired and wireless networks.