Zero Trust Data Center
Confidently secure your data center applications.
Whether you're looking to ensure 24x7 application availability and security or migrating to a "cloud-first" adoption model that requires seamless support, we've got you covered.
Juniper Connected Security delivers a Zero Trust data center architecture with advanced threat management that extends visibility, intelligence, and enforcement beyond the traditional firewall. With centralized management, policy enforcement, and analytics, Juniper's data center security solution keeps applications and microservices secure and distributed across physical data centers, private clouds, and public cloud environments simultaneously.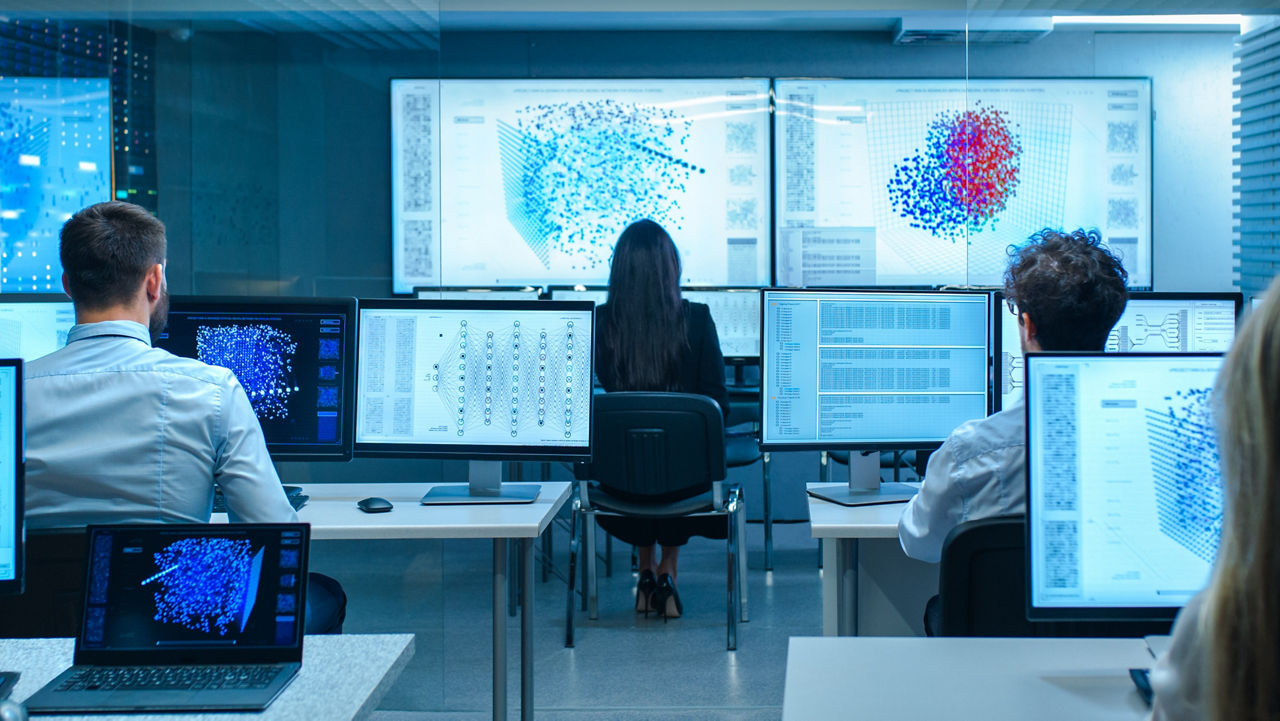 99.9% Security Effectiveness
Juniper received a "AAA" Rating in CyberRatings' Enterprise Network Firewall Report, demonstrating a 99.9% exploit block rate with zero false positives.
How Juniper can help
Security begins with the network, and we incorporate multidimensional cyber defenses into all our solutions to protect data at every network connection point. Our Zero Trust data center architecture is bolstered by centralized security management and continuous threat-intelligence monitoring.

Connect and protect applications
Maximize efficiency and performance across the business with reliable connectivity and validated security.
Policy consistency
Simply create a policy once and then apply, enforce, and manage it across applications and environments.
Zero Trust security through and through
Segmentation, identity- and risk-based traffic policies, and threat prevention services enable a Zero Trust data center.
AI-driven, zero trust network yields business agility for AmeriTrust
AmeriTrust, a specialty insurance commercial underwriter and administration services company, looked to digital transformation to fuel growth. It embarked on an ambitious effort to streamline IT operations, strengthen cybersecurity, and drive business success in an unpredictable and changing world.
Discover 283% ROI with Juniper Connected Security
Check out the recent Forrester Total Economic Impact of Juniper Connected Security Report to learn more.
Live Events and On-Demand Demos
Explore the journey to a transformed network.
Demand more from your network
See what industry-leading AI and ML can do for you.