JCO Series Optics
Co-developed by Juniper and an industry-leading optical module partner, Juniper's JCO family of coherent dense wavelength division multiplexing (DWDM) optical transceivers delivers best-in-class power efficiency and full integration into Junos® OS and Junos OS Evolved for streamlined configuration, management, and automation of a converged packet-optical solution. All JCO series products are fully compliant with key industry standards and specifications to ensure seamless interoperability in multivendor environments.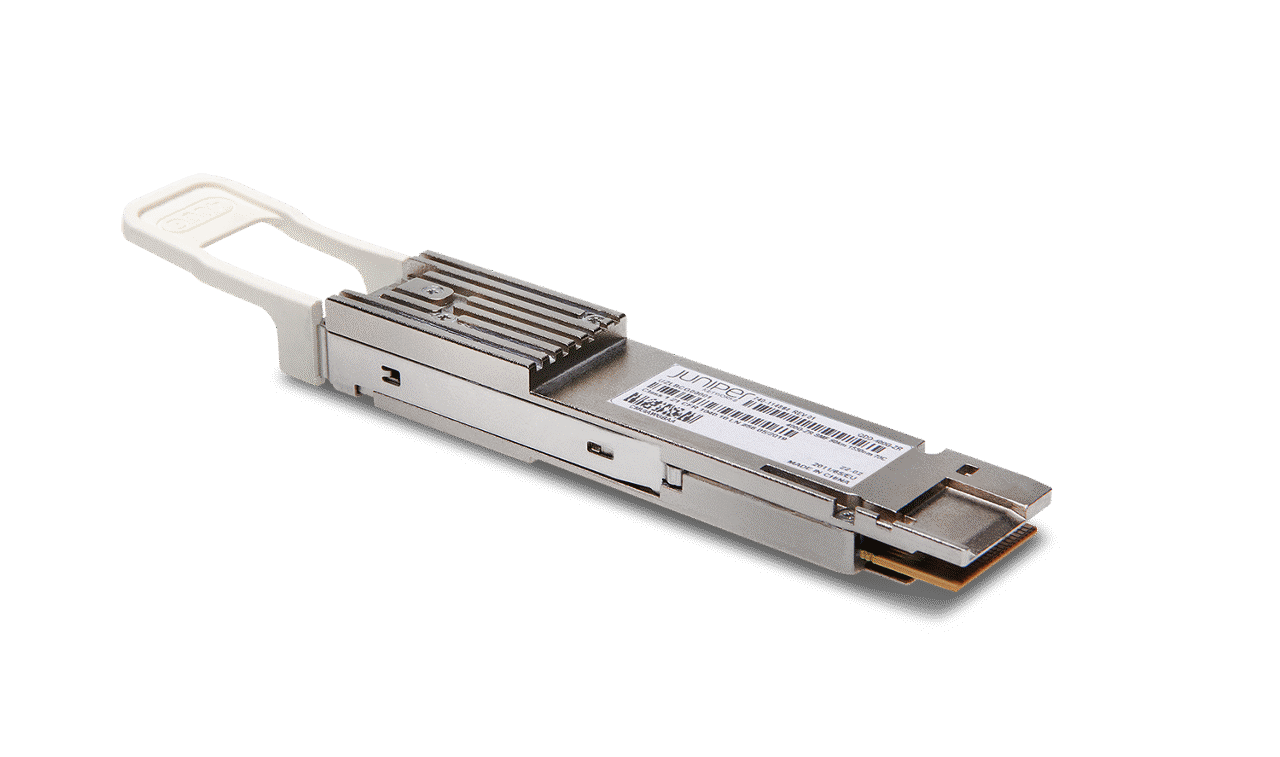 400G ZR/ZR+ coherent DWDM transceivers are essential to any metro network modernization strategy. Juniper's JCO400 series delivers best-in-class performance and innovative software integrations to simplify the configuration and management of a converged packet-optical architecture.
Form factor: QSFP56-DD
Speed/mode: 1 x 100 GbE, 2 x 100 GbE, 3 x 100 GbE, 4 x 100 GbE, 1 x 400 GbE
Distance: 40 km to 2,000 km
Explore 400G
Interested in greater scale? Check out Juniper's 400G solution to learn more.
What Is 400G?
Find out what 400G is all about.