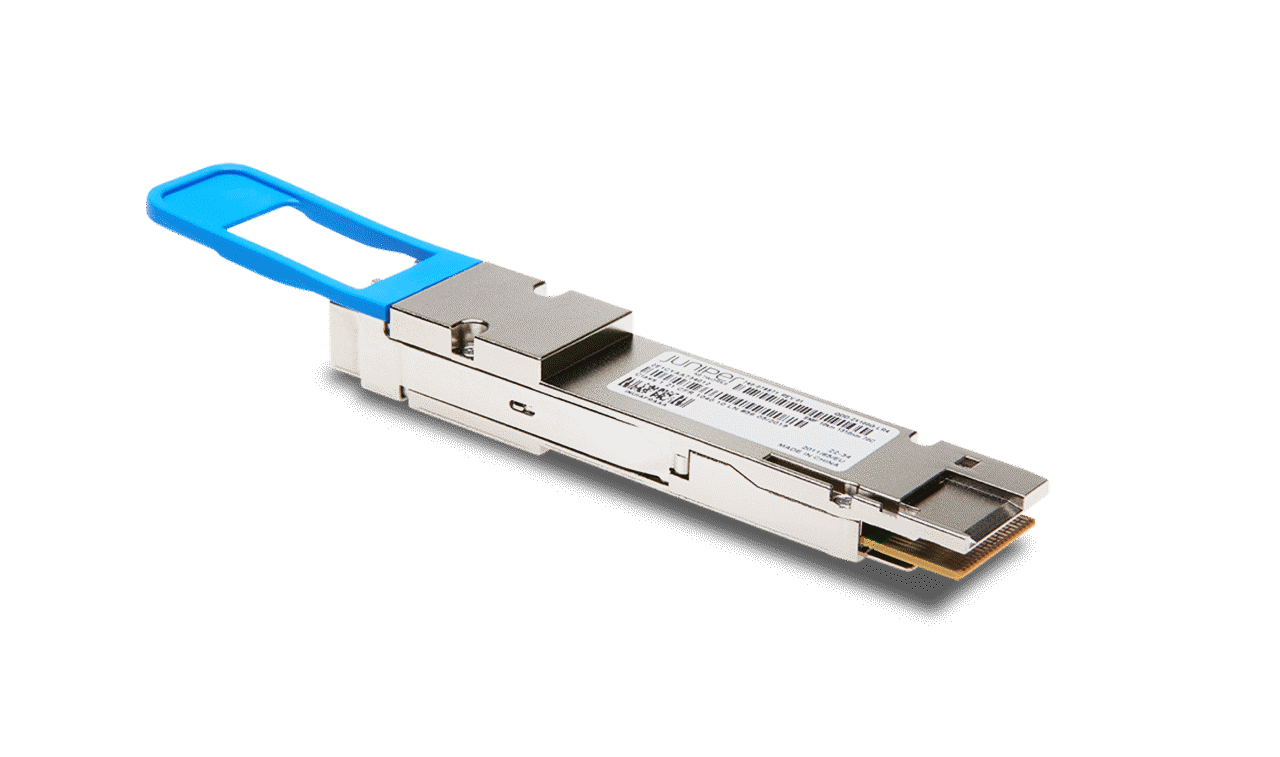 Use Juniper's portfolio of 2 x 100G optical transceivers to service point-to-point 200G interconnections or breakout to interoperate with widely deployed legacy four-wavelength 100G interfaces. Our 2 x 100G modules use Duplex CS connectors, boasting a 40 percent size reduction from Duplex LC. They also allow for two duplexes (four fibers) in a single QSFP28-DD module, effectively doubling the density of patch panels and eliminating the need for complicated fanout cables for breakout. Our 2 x 100G optical transceivers are fully standards compliant and qualified for use on Juniper's 400GbE-capable ACX, MX, and PTX product families.
---
Form factor: QSFP28-DD
Speed/mode: 2 x 100 GbE
Distance: 70 m to 10 km
Features + Benefits
Assured compatibility, performance, and support
Ensure the reliability of your network with Juniper's full suite of system and module-level power, thermal, and DVT testing, software integration into Junos® OS and Junos OS Evolved for seamless optics recognition and management, and full technical support from the Juniper Networks Technical Assistance Center.
Safeguarding your supply chain
Minimize supply-chain disruptions and help ensure diversity and quality of critical optical components with Juniper's ecosystem of rigorously audited optical suppliers standardized under a common Juniper product.
Facilitating open networking
Seamlessly deploy Juniper optics in multi-vendor environments thanks to Juniper's participation in key optical standards organizations and commitment to delivering a complete portfolio of standards-compliant solutions spanning a wide variety of optical technologies and use-cases.