QFX Series Switches
QFX Series Switches deliver industry-leading throughput and scalability, an extensive routing stack, the open programmability of the Junos OS, and a broad set of EVPN-VXLAN and IP fabric capabilities. With QFX, you'll find premier solutions for data center spine-and-leaf, campus distribution and core, and data center gateway and interconnect switching.
Rethink data center operations and fabric management with turnkey Juniper Apstra software in your QFX Series environment. You can automate the entire network lifecycle to simplify design and deployment and provide closed-loop assurance. With Apstra, customers have achieved 90% faster time to deployment, 70% faster time to resolution, and 83% OpEx reduction.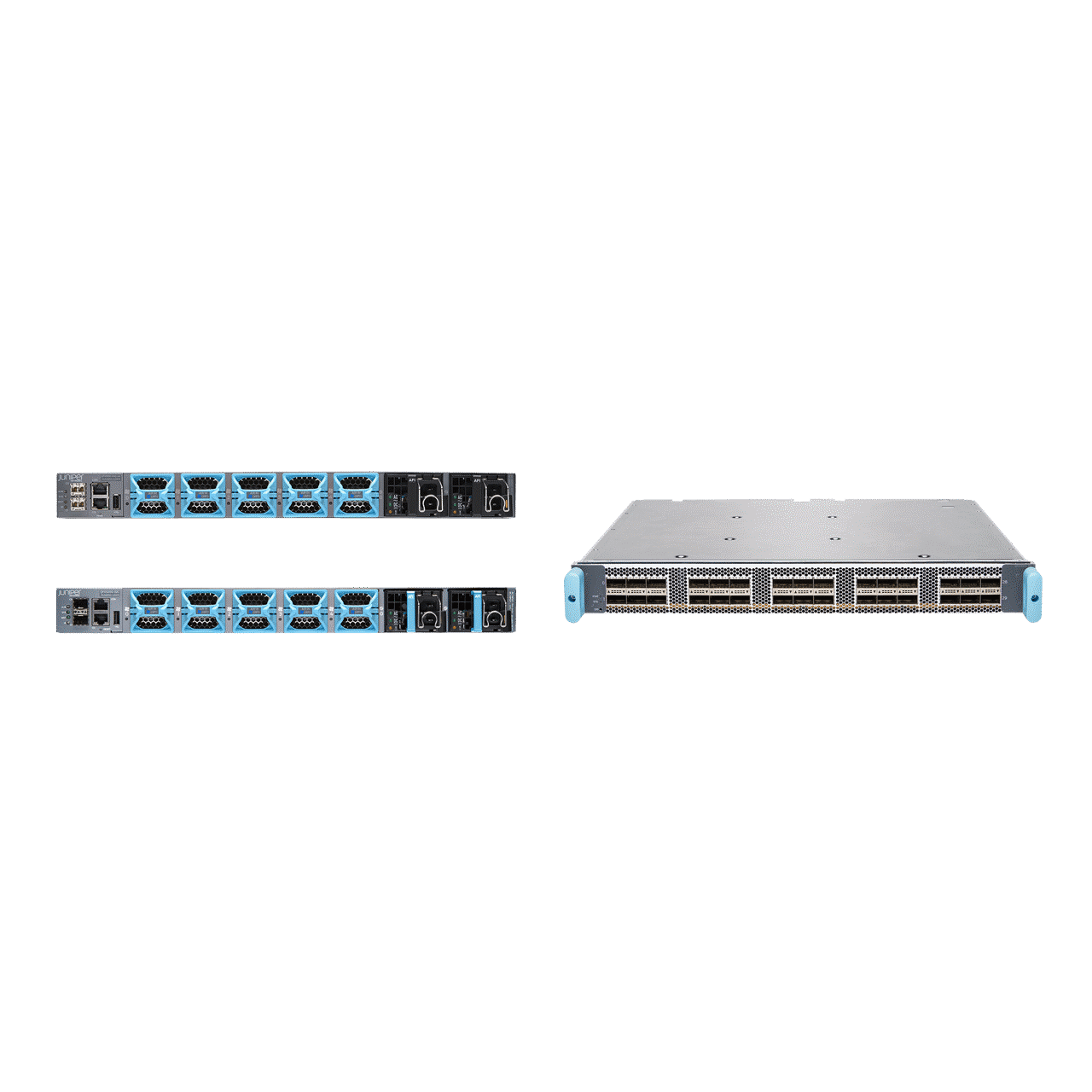 Data Consolidation and Modernization Bolster T‑Systems' IT Service Delivery
T‑Systems offers a wide range of digital services in 20 countries. The provider ran 45 global data centers and decided to consolidate and modernize them to simplify operations and meet new performance, availability, and scalability requirements. 
Try it. Right now.
Get hands-on with our IP-EVPN fabric solutions - for free!
Live Events and On-Demand Demos
Explore the journey to a transformed network.