Weekly Mist AI Demo
3 sessions every week
Option One | 1PM SGT/ 3PM AEST
Option Two | 10AM EDT/ 7AM PDT/ 3PM BST
Option Three | 6PM EDT/ 3PM PDT
Not sure how this translates to your time zone?  Take a look:
Option 1,  Option 2, and Option 3.
Wired & Wireless Demo
Learn why four of the Fortune 10 have switched to Juniper and how we can help you:
Build your network for the next decade using a Mist AI-powered microservices cloud architecture 
Drive better end-user experiences across your wired and wireless networks with AIOps
Always have network insights and diagnostic answers at your fingertips
Automate operations and simplify troubleshooting 
Deliver innovative business solutions with our virtual Bluetooth® LE (vBLE) technology
Complete Juniper AI-Driven Enterprise Demo (covers wireless, switching, SD-WAN, and location)
Discover how to:
Use Service Level Expectation metrics to gain deep insights about your entire network including WLAN, LAN, and WAN
Troubleshoot your network in seconds with our Marvis Virtual Network Assistant
Build personalized location services with our patented virtual Bluetooth® LE (vBLE) technology
Benefit from unique AI-driven features such as advanced radio resource management (RRM), anomaly detection, and dynamic packet capture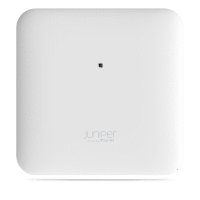 Get a Free AP
Qualified attendees* can get a free Juniper Access Point plus a complimentary 90-day Juniper Mist cloud service subscription to try out on their own.
*Free AP offer is available in the United States, European Union, and United Kingdom under Juniper Terms & Conditions.
Can't wait? Watch our latest demo now.