ACX Series Routers
High-performance ACX Series Routers serve metro access, aggregation, and data center use cases. They are energy-efficient, MEF 3.0 compliant, and support 5G high-precision timing and synchronization.
The latest ACX routers, the ACX7000 family, are multiservice routers ideal for cloud metro deployments. Select ACX7000 platforms incorporate adaptive power innovation that saves you between 20 and 50 percent in energy costs. Paragon Active Assurance and zero trust security are embedded for assured, secure service experiences, and Juniper Paragon™ Automation support reduces device onboarding time from hours to minutes.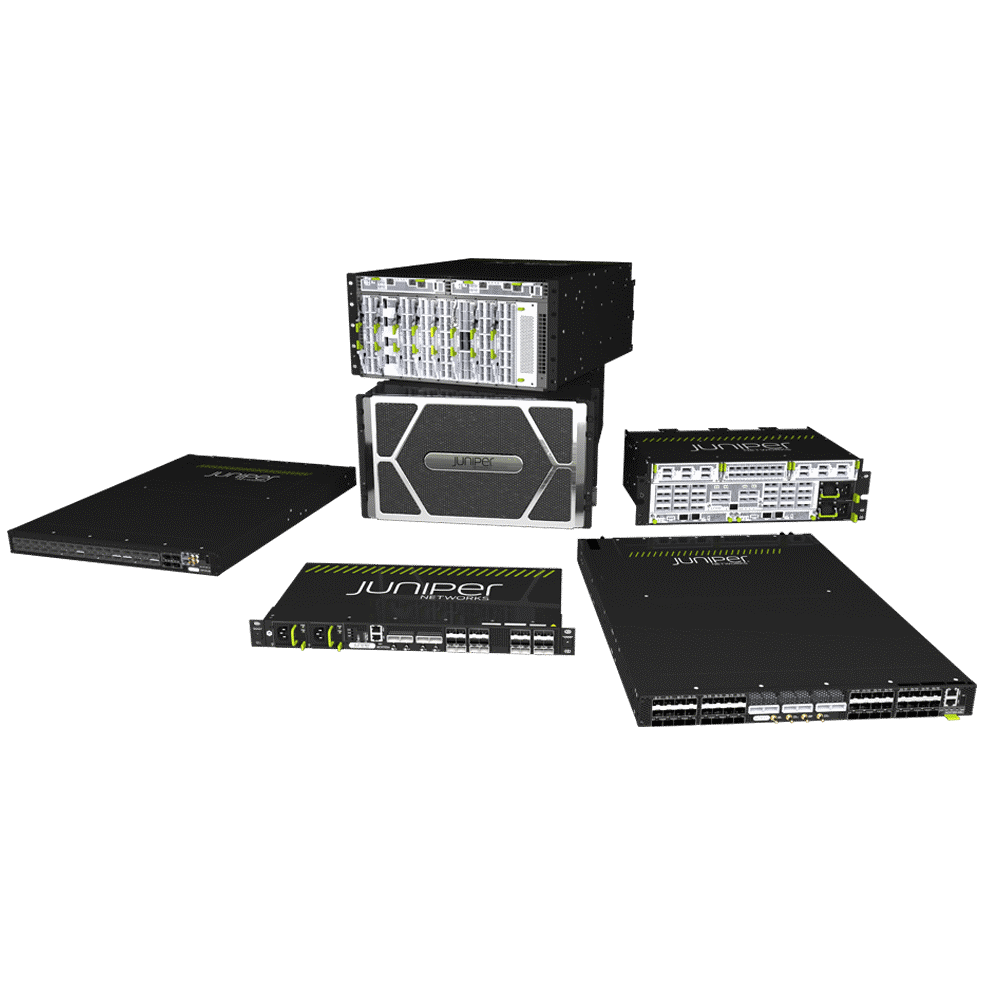 Most Innovative Routing and Switching Solution
Juniper Networks Cloud Metro earns the "Editor's Choice" Leading Lights Awards 2022, enabling service providers to build a sustainable future.
DQE expands regional network to meet needs ranging from 5G to differentiated services delivery
Regional service providers like DQE Communications have a home-team advantage, with a nuanced understanding of local needs plus the agility to react quickly. DQE, which serves Western Pennsylvania, moved swiftly to expand its metro network services to meet the digital needs of its customers and its growing metro edge and mobile backhaul requirements.
See who else is using the ACX Series
Introducing Cloud Metro
Juniper executives Brendan Gibbs, VP, Automated WAN Solutions, and Sally Bament, VP, Service Provider Marketing, explore the vision, attributes, and game-changing impact of Juniper's Cloud Metro solution.
PacketPushers Heavy Networking 569
New metro architectures for 5G, IoT, and low-latency services.
Demand more from your network
See what industry-leading AI and ML can do for you.
Statement of Product Direction
The information on this page may contain Juniper's development and plans for future products, features, or enhancements ("SOPD Information"). SOPD Information is subject to change at any time, without notice. Juniper provides no assurances, and assumes no responsibility, that future products, features, or enhancements will be introduced. In no event should any purchase decision be based upon reliance of timeframes or specifics outlined as part of SOPD Information, because Juniper may delay or never introduce the future products, features, or enhancements.
Any SOPD Information within, or referenced or obtained from, this website by any person does not give rise to any reliance claim, or any estoppel, against Juniper in connection with, or arising out of, any representations set forth in the SOPD Information.  Juniper is not liable for any loss or damage (howsoever incurred) by any person in connection with, or arising out of, any representations set forth in the SOPD Information.