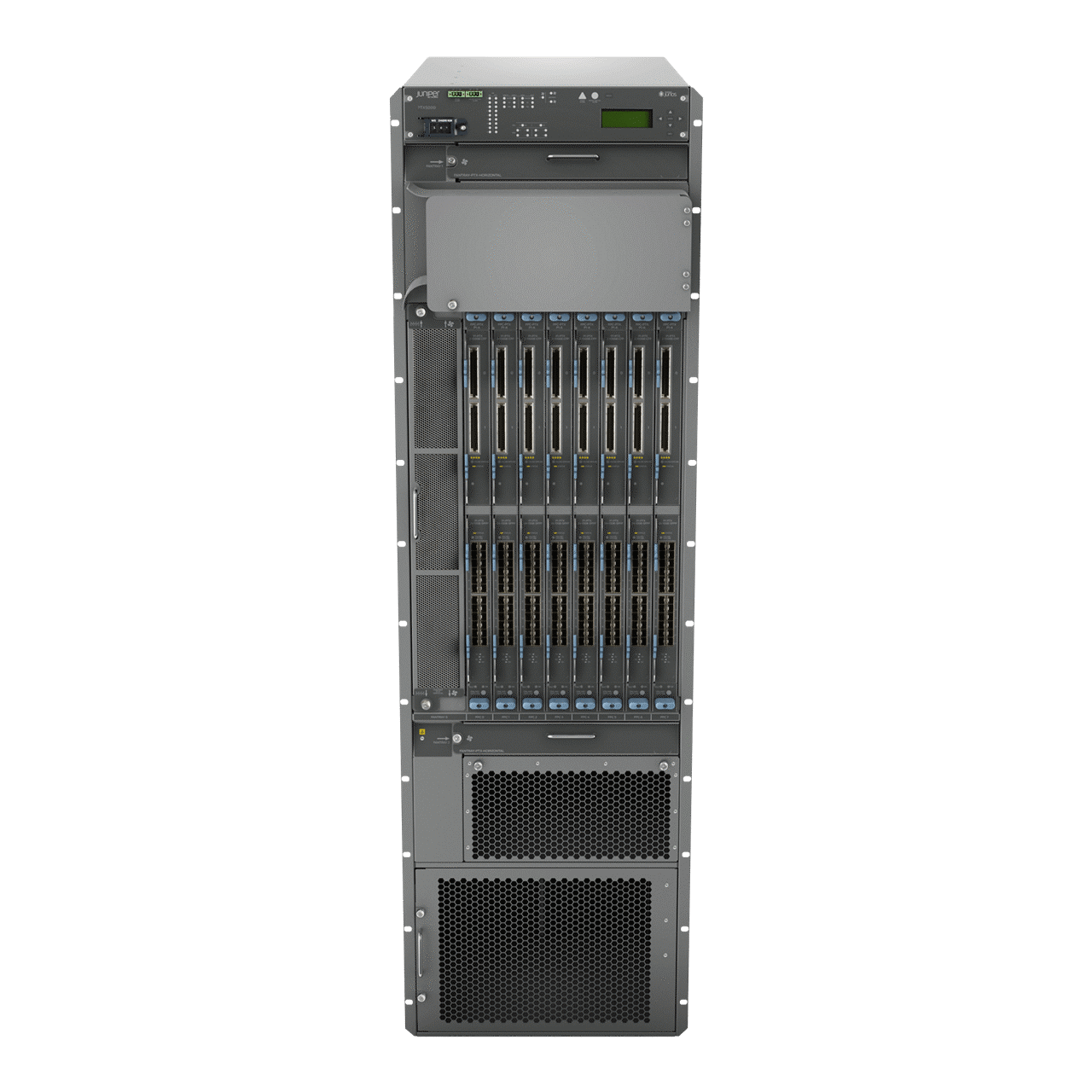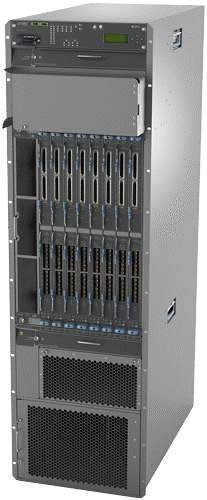 PTX5000 Packet Transport Router
The PTX5000 Packet Transport Router provides a high-density, massively scalable solution optimized for Internet service providers and high-volume content providers. The platform features 10GbE, 40GbE, and 100GbE interfaces to support large networks and demanding network applications.
The PTX5000 offers integrated 100GbE coherent dense wavelength-division multiplexing (DWDM) interfaces with optical transport network (OTN) framing, delivering industry-leading port densities. It provides a full IP feature set with high-capacity MPLS switching and multilayer packet transport functionality and manageability in 36 rack units.
---
24-Tbps capacity
100GbE optimized
Juniper ExpressPlus silicon

DWDM interface support
Features + Benefits
Powered by custom Juniper Networks ExpressPlus silicon, the platform delivers up to 3 Tbps per slot. Increase capacity without expanding network and facilities footprint.
High Availability Hardware
Get carrier-grade reliability in an architecture that supports all traffic types.
High Availability Software
Use the high-availability features in Junos OS to perform software upgrades and changes without interrupting services.
Unparalleled Packet Processing Scale
Continually scale up and out to meet growing traffic volumes while reducing cost per bit.
Verizon quadruples capacity in network core with Juniper 400G
Verizon is supercharging its core network to meet customers' heightened digital requirements and demand for its 5G Ultra Wideband service. Moving to Juniper 400G routing will enable Verizon to manage 115 terabits per second of data at any given moment.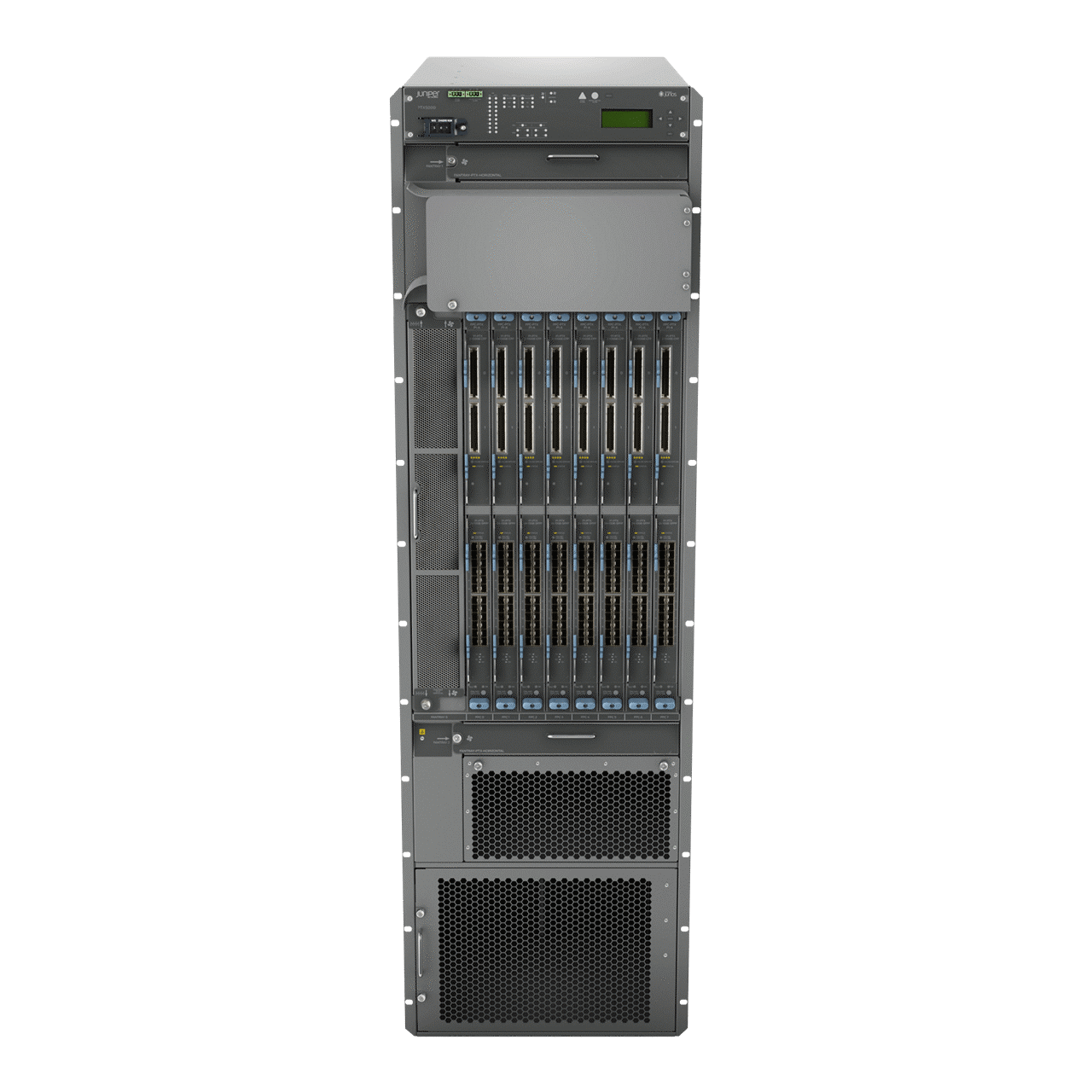 PTX5000
The PTX5000 Packet Transport Router forms the foundation of a massively scalable IP transport architecture. It provides high-density 10GbE, 40GbE, and 100GbE interfaces for large networks and demanding applications in high-scale environments.
Technical Features
24-Tbps capacity
100GbE optimized
Juniper ExpressPlus silicon

DWDM interface support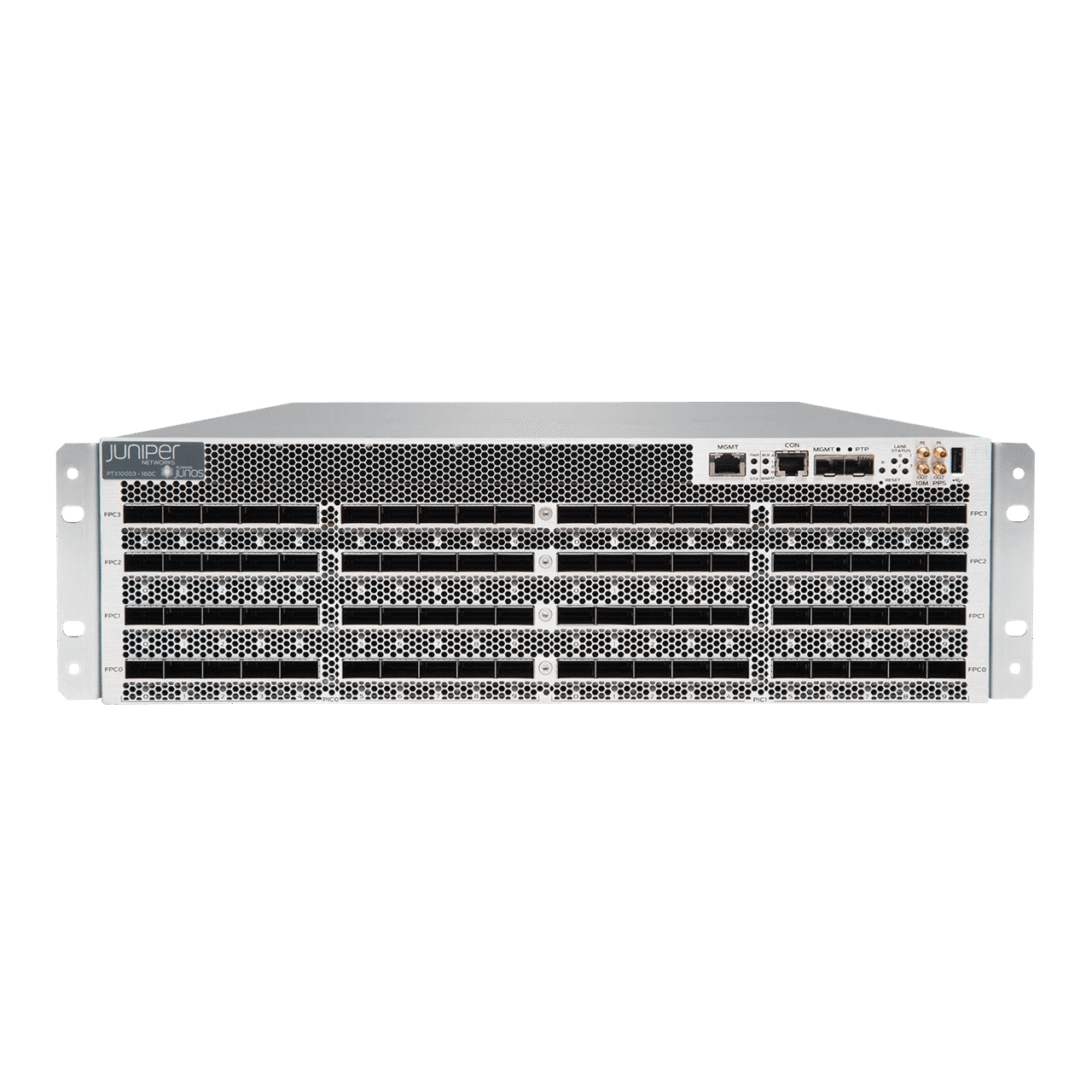 PTX10003
The PTX10003 Packet Transport Router offers on-demand scalability for critical core and peering functions. With high-density 100GbE, 200GbE, and 400GbE ports, operators can meet high-volume demands with efficiency, programmability, and performance at scale.
Technical Features
High-density platform
100GbE and 400GbE interfaces
Compact 3 U form factor
100GbE inline MACsec on all ports
Explore 400G
Interested in greater scale? Check out Juniper's 400G solution to learn more.
What Is 400G?
Find out what 400G is all about.
Related Solutions
400G
Juniper offers the industry's most comprehensive and high-performing 400G routing and switching platforms: PTX Series Packet Transport Routers, MX Series Universal Routing Platforms, ACX Series Routers, and QFX Series Switches. These platforms increase efficiencies throughout your infrastructure while keeping your network secure and highly customizable.
Cloud Routing
At the heart of cloud networking lies cloud routing, a key building block for reliable, secure, and scalable cloud-era infrastructure buildouts.
Data Center Networks
Simplify operations and assure reliability with the modern, automated data center. Juniper helps you automate and continuously validate the entire network lifecycle to ease design, deployment, and operations.